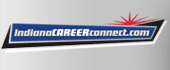 Job Information
Army National Guard Units

PRODUCTION CONTROLLER

in

Fort Wayne

,

Indiana
Summary
THIS IS A NATIONAL GUARD TITLE 32 EXCEPTED SERVICE POSITION. This National Guard position is for a PRODUCTION CONTROLLER, Position Description Number D1255000 and is part of the IN FMS 10, National Guard.
Responsibilities
Establishes plans and schedules for maintenance and repair, using multiple process production methods and procedures for a variety of vehicles and equipment.
Ensures (MTOE) or (TDA) reportable Line Item Numbers (LIN) are properly managed, reported and accounted for with respect to readiness reports, property accountability reports, and system management.
Programs workload, shop space, and available personnel on a short and long-term basis.
Ensures that unit Class 9 (CL IX) accounts are funded, budgeted, and executed to maximize readiness.
Designates and maintains current maintenance priorities by Force Activity Designator, pacing items, Equipment Readiness Codes (ERC) A, B, and C equipment type, available funds, commander?s priority, state/national priorities, and unit supported.
Analyzes repair methods and develops control procedures and policies to assure accomplishment of programs to meet priorities and deadlines established by higher authority or support activities.
Provides technical guidance and oversight to a lower-graded Production Controller.
Performs other duties as assigned.
Requirements
Conditions of Employment
Qualifications
Military Grades: E-5 thru E-8 Compatible Military Assignments: ENL CMF: 12, 13, 14, 19, 25, 88, 91, 92, 94 GENERAL EXPERIENCE: Experience, education or training which indicates the candidate can reason in quantitative terms, communicate orally and in writing in a clear and concise manner, understanding the terminology and data pertaining to repair operations and process characteristics of the production activity. SPECIALIZED EXPERIENCE: Must have at least 24 months experience, education or training preparing job or work orders; scheduling various phases of projects into the production facility; following up to see if work is progressing as planned and arranging for adjustments in materials, machine processes, and work sequencing allowing for changes. Experience with current automation support programs to input data, provide status of equipment, and monitor job order status, monitor work priorities, requisition repair parts, track repair parts status, etc. Specialized Experience Requirements for NGB Federal Wage System Positions for claiming civilian job experience: Creditable experience must have been performed at least 30 consecutive days and be properly documented.
Experience in the same line of work can only be credited on the basis of a regular 40-hour workweek. Hours per week MUST be documented on resume to receive any credit.
Education
Additional Information
If you are a male applicant who was born after 12/31/1959 and are required to register under the Military Selective Service Act, the Defense Authorization Act of 1986 requires that you be registered or you are not eligible for appointment in this agency (https://www.sss.gov/RegVer/wfRegistration.aspx). If you are unable to apply online or need to fax a document you do not have in electronic form, view the following link for information regarding an Alternate Application.