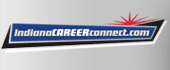 Job Information
Ingram Content Group

Maintenance Supervisor

in

Fort Wayne

,

Indiana
Ingram Content Group (ICG) is hiring for a Maintenance Supervisor to contribute to our Operations *team in *Fort Wayne, IN.
/Want to join a key team that helps the world read?/
At Ingram, the Operations team serves a key role within the organization. We ensure that our distribution centers and warehouse facilities function at maximum efficiency. Safety is a core value in our distribution environment. We emphasize this through training, education and accident prevention programs. Process Improvement is another core value, and through innovations such as voice and Radio Frequency (RF) technologies, as well as feedback from our associates, we work toward constant improvement.
The world is reading, and it is our goal to connect as many people to the content they want in the simplest ways. If you want to be part of a customer-centric team that strives for excellence, collaboration, innovation, we can't wait to meet you!
Required Qualifications:
Associates degree or equivalent work experience in a fast-paced manufacturing/warehouse/distribution environment.

2-4 years in a maintenance supervisory or lead position with a strong electronics background.
Key Responsibilities:
Provides advanced troubleshooting and repair for advanced electronic and mechanical production equipment.

Contracts vendors to perform contractual repairs for equipment when needed.

Provides preventative maintenance, cost controls, reports, and replacement recommendations on equipment.

Warehouse safety management: Hazmat and OSHA compliance

Fixed asset preventative maintenance: cost controls, repair parts, replacement recommendations.

Manages yearly budget and predicts through Future budgets. Recommends and evaluates future equipment and staffing for projected growth

Personnel management: Organization of Work force size, training and development to support high volume production environment.

Promotes team involvement and participation in setting goals, priorities, and strategies for safe, efficient, and effective plant/facility operations;

Conducts associate performance evaluations;

Demonstrates continuous effort to improve operations, decrease turnaround times, streamline work processes, and work cooperatively and jointly to provide quality seamless customer service.

Responsible for hiring, on the job training, and facilitate the orientation of all associates hired in the department.

Develops training plans to promote enhancement of maintenance associates abilities.

Diagnoses operational problems and recommends corrective actions.

Manages all maintenance part and supply ordering and inventory control.
Why You'll Love Working for ICG:
Benefits available on start date

Casual dress code

Convenient location

Discount on book purchases
Schedule:
Monday through Friday 9:30 AM to 6:00 PM

This does not including any mandatory daily or weekend (including Sunday) overtime
The world is reading and Ingram Content Group ("Ingram") connects people with content in all forms. Providing comprehensive services for publishers, retailers, libraries and educators, Ingram makes these services seamless and accessible through technology, innovation and creativity. With an expansive global network of offices and facilities, Ingram's services include digital and physical book distribution, print-on-demand, and digital learning. Ingram Content Group is a part of Ingram Industries Inc. and includes Ingram Book Group LLC, Ingram Publisher Services LLC, Lightning Source LLC, VitalSource Technologies LLC, Ingram Library Services LLC, and Tennessee Book Company LLC.
/Ingram Content Group LLC is an affirmative action/equal opportunity employer. All qualified applicants will receive consideration for employment without regard to race, color, religion, sex, national origin, age, work related mental or physical disability, veteran status, sexual orientation, gender identity, or genetic information./
/EEO/AA Employer/Vet/Disabled/

/We participate in EVerify./

/EEO Poster in English// /

/EEO Poster in Spanish/