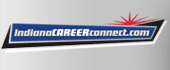 Job Information
The Salvation Army - Metro Division

Full-Time Production Assistant (Driver) Fort Wayne, IN

in

Fort Wayne

,

Indiana
Overview
Looking for a place where "Doing the Most Good" is a mission? The Salvation Army has a Production Assistant (Driver) position in Fort Wayne, IN available for the ideal candidate. We offer a competitive employee benefit program which includes a comprehensive medical, dental, vision, hearing and prescription drug plan, voluntary life insurance, paid holidays, and paid sick days. This position drives a Salvation Army truck to pick-up and transport materials to and from specified destinations as assigned while consistently representing The Salvation Army with a professional and polite demeanor and providing exceptional customer service.
The Salvation Army, an international movement, is an evangelical part of the universal Christian church. Its message is based on the Bible. Its ministry is motivated by the love of God. Its mission is to preach the gospel of Jesus Christ and to meet human needs in His name without discrimination.
Responsibilities
Essential functions and responsibilities:
Plans daily routing based on pick-ups assigned.

Ensure that all calls are made as scheduled and that care is taken to ensure the security and safe handling of all goods and materials.

Instructs and supervises helper, keeping in mind that helper may be in a rehabilitation program; leading by example with good personal wand work habits. Responsible for behavior of truck helpers.

Responsible for developing of assigned route, including bagging on both sides and across the street of each pick-up.

Responsible for the safety and security of the truck and equipment, including daily inspections of air, water, oil, etc. to maintain equipment in excellent working order.

Immediately reports any safety or security concerns to management including accidents involving truck, personal injury, or property damage.

Acts as a personal representative of The Salvation Army and ensures that all customers are treated courteously and respectfully. Immediately report any problem with pick-ups to immediate supervisor through the dispatcher.

Wear any and all assigned PPE provided, including but not limited to gloves, masks, or back guard when doing substantial lifting.

Maintain a neat appearance, including clean clothing, clean shaven or neatly trimmed facial hair, neatly trimmed hair, shirt tucked in, pants at the waist, and appropriate head gear.

Responsible for loading and unloading of truck and to help with other trucks as requested.

Must be available for a flexible schedule; to work early shifts, late shifts, and some weekends.

Other duties as assigned.

This job description should not be interpreted as all-inclusive. It is intended to identify the essential functions and requirements of the position. Other job-related responsibilities and tasks may be assigned. Reasonable accommodation may be made to enable individuals with disabilities to perform the essential job functions.
Qualifications
The requirements listed below are representative of the minimal education, experience, skills, and/or abilities required for this position.
Education & Experience :
High School Degree or equivalent; at least two years licensed driving experience.
Certifications :
Valid Driver's License required to operate trucks of type used by location. Clear MVR report. Successfully complete The Salvation Army Road Test.
Skills/Abilities :
Ability to speak, write and understand English in a manner sufficient for effective communication with customers, management and coworkers.
Basic computer skills including but not limited to the use of the payroll program, and all other programs or systems that are adopted by the TSA ARC.
Ability to use basic math skills.
Good speaking, hearing and vision ability, and excellent manual dexterity.
Must be able to pass a pre-employment drug screening and background check.
Supervisory Responsibility :
Instructs and supervises helper, keeping in mind that helper may be in a rehabilitation program; leading by example with good personal wand work habits. Responsible for behavior of truck helpers.
Documents and reports to management any concerns with employee behavior or attitude.
Physical Requirements :
The physical requirements described here are representative of those that must be met by an employee to successfully perform the duties of this job. Reasonable accommodation may be made to enable individuals to perform the essential functions of this job.
While performing the duties of this position, the employee is regularly required to stand; use hands, handle, or feel; and hear or talk. The employee is frequently required to walk and reach with hands and arms. The employee is occasionally required to climb or balance; and stoop, kneel or crouch.
The employee must regularly lift and/or move up to 50 pounds, and occasionally lift and/or move up to 100 pounds. Specific vision abilities required by this job include close vision, distance vision, and ability to adjust focus.
Travel :
May be required to travel to various locations for work or training.
Working Conditions :
The work environment for this position is a store or warehouse environment with a quiet to moderate noise level. The environment may be dusty and may experience temperature fluctuations based on weather.
Job LocationsUS-IN-Fort Wayne
Job ID 2021-18587
of Openings 1
Category Thrift Stores
Type Regular Full-Time