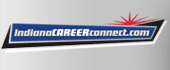 Job Information
Sodexo

Food Production Manager 2

in

FORT WAYNE

,

Indiana
Unit Description
Do you thrive in a fast-paced kitchen environment? Grow your culinary career in a management position with Sodexo! We are seeking a Food Production Manager 2 (Sous Chef) for our new 'Simply to Go' Commissary within the Parkview Health System in Fort Wayne, IN.
Come join Sodexo at Parkview Health, a growing health system whose nutritional services are both innovative and established. This position will be working in a brand new unit that will produce grab-and-go items for multiple hospital and non-hospital locations. The Food Production Manager 2 will act as a Sous Chef, reporting to the Food Production Manager 3/Executive Chef, and will help lead a team of 6 hourly employees.
This new 'STG Commissary' unit will be part of a revolutionary "work force readiness" that will provide job training and skills to indivudals looking to enter the work force.
The successful candidate will:
be responsible for purchasing, menu compliance, inventory, food cost analysis and food production forecasting;

ensure Sodexo Culinary standards including recipe compliance and food quality are implemented;

have the ability and willingness to develop and motivate team members to embrace culinary innovations;

ensure food safety, sanitation and workplace safety standard compliance; and/or

have working knowledge of automated food inventory, ordering, production and management systems.
Is this opportunity right for you? We are looking for candidates who have:
a strong culinary background, with the demonstrated ability to stay current with new culinary trends;

excellent leadership and communication skills with the ability to maintain the highest of culinary standards;

strong coaching and employee development skills; and/or

have a passion for food and innovation.
Learn more about Parkview Health at: https://www.parkview.com/
Learn more aboutSodexo's Benefits (https://bit.ly/2EVNezw)
Not the job for you?
At Sodexo, we offer Culinary positions in a variety of business segments, including Corporate, Schools, Universities, Government and Agencies, Healthcare, Senior Living and Sports and Leisure locations across the United States.Continue your search for Culinary jobs (http://bit.ly/SdxCulinaryjobs) .
Working for Sodexo:
At Sodexo, you will find the ingredients for a great culinary career. With benefits including schedules that encourage work-life balance, reimbursement of association dues and continuing education opportunities, you'll enjoy an improved quality of life that's unique in the hospitality industry.
Position Summary
Responsible for inventory management and procurement of food and supplies at an account/unit to ensure client satisfaction and retention for the Company. Manages food production through kitchen staff in a medium facility. Contributes to account revenue and operating profit contribution through cost containment and safety.
Key Duties
Utilizes Sodexo resources, recipes, systems and programs to direct daily operations including; food production, inventory, product deliveries, invoices, and procurement operations.

Ensures employees have appropriate equipment, supplies and resources to perform their job, and meet goals, cost controls and deadlines as assigned.

Establishes and maintains a safe work environment including both food and physical safety in order to comply with all regulatory and Sodexo standards

Complies with budget requirements by controlling costs (i.e. labor, inventory, equipment, materials) and making adjustments when necessary

Supervises employees by delegating, assigning and prioritizing activities, and monitoring operating standards
Qualifications & Requirements
Basic Education Requirement - High School Diploma, GED or equivalent
Basic Management Experience - 1 year
Sodexo is an EEO/AA/Minority/Female/Disability/Veteran employer.
Location US-IN-FORT WAYNE
System ID 668101
Category Culinary
Relocation Type No
Employment Status Full-Time
Sodexo