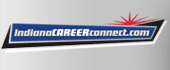 Job Information
BAE Systems

Electronic Technician

in

Fort Wayne

,

Indiana
Job Description
BAE Systems, Controls & Avionics Solutions division, is seeking an experienced Technician with a strong background with equipment including complex test systems with a wide variety of instrumentation for production, test, inspection and quality control use.
Our Operations employees turn innovative engineering designs into real solutions to meet our customers needs. From Supply Chain, to manufacturing and test, Electronic Systems offers opportunities to work with technology rarely accessible in other manufacturing firms. Our training and development programs provide employees with career advancement in a diverse work environment.
In Controls & Avionics Solutions, you will have the opportunity to help define and develop the next generation of avionics whether it is fly-by-wire flight controls, full authority digital engine controls, or power management.
ESSENTIAL FUNCTIONS:
Construct, perform complex diagnosis, troubleshoot, repair, and install intricate electronic and mechanical equipment and systems.

Use precision measuring and analytical test equipment processes to calibrate a variety of electrical and mechanical equipment and systems.

Ability to interpret and apply requirements from provided instructions (i.e. blueprints, manuals, schematics, layouts, verbal instructions, etc.)

Maintain accurate and timely records, electronic and manual

Assure calibration and equipment compliance as required

Provide instructions and training on use of newly constructed or diagnosed equipment

Perform duties related to proper material movement and handling

Maintain a safe and clean work area
BAE Systems offers competitive pay, benefits, and important work-life balance initiatives. BAE also believes in a culture of recognition for the extraordinary contributions of our skilled employees.
Our employees are the lifeblood of our company. With our robust offering of educational and career development opportunities, your chances to grow are limitless.
All applicants must be open to 1st, 2nd or 3rd shifts
Please note that pursuant to a government contract, this specific position requires US citizenship status
Required Education, Experience, & Skills
REQUIRED EDUCATION:
High school diploma or equivalent

Associates electronics degree or equivalent
REQUIRED SKILLS:
Ability to perform technical application requirements

Ability to read, comprehend and apply written work instructions

Ability to work in a collaborative, team oriented environment

Good verbal and written communication skills

Good manual dexterity and eye/hand/finger coordination for handling small mechanical and electrical equipment

Information entry via a computer
PHYSICAL REQUIREMENTS:
Lifting up to 50 pounds,

Long periods of sitting and or standing

Good manual dexterity requiring the use of both hands

Visual acuity or correctable vision, color vision
ENVIRONMENTAL CONDITIONS: Exposure to electrical, chemical, and mechanical safety hazards.
Electronic Technician
63959BR
EEO Career Site Equal Opportunity Employer. Minorities . females . veterans . individuals with disabilities . sexual orientation . gender identity . gender expression
BAE Systems