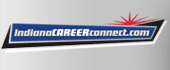 Job Information
Brunswick

Brunswick, Fort Wayne- Industrial Engineering Intern

in

Fort Wayne

,

Indiana
It is our people behind life's passions who will make the big difference. If you are interested in becoming part of a company that delivers market leading products, driving your own career and working with brands committed to active lifestyles, then you've found your fit.
Have what it takes? Join us.
POSITION SUMMARY
In this position you will be responsible for supporting continuous improvement activities (5S, Kaizen, and DMAIC projects) for production and functional areas for Brunswick Boat Group – Fort Wayne Operations. You will interface with Product Development & Engineering, Purchasing, Production, Quality, Supply Chain, Sales/Marketing, and Human Resources to streamline business and production processes, improve quality, and reduce operating and warranty costs.
The position will be a full-time summer internship at 40 hours per week (Monday-Friday). Start and end dates are flexible depending on the candidate's school schedule.
DUTIES AND RESPONSBILITIES
Support critical operation's strategic projects including standard work development, operations system enhancement, quality deployment, and sustainability.

Utilize Lean Manufacturing tools and methodology to implement visual workplace, streamline processes, and improve quality process controls. Targeted projects may include material flow, packaging, warehousing, and logistics.

Take a pro-active role leading and supporting continuous improvement initiatives across the campus.

Design and implement measurement systems to help drive business decisions.

Work as part of cross functional teams supporting continuous improvement efforts.

Partner with LSS project leaders in leading continuous improvement teams to rigorously apply LSS methodologies and tools and achieve business objectives.

Assist in conducting various forms of Lean and Six Sigma training.

Participate in time studies and analyze the data to identify opportunities.

Establish professional working relationships with team members at every level of the business.

Establishes professional working relationships with internal and external customers to ensure timely resolution of issues.

Take a pro-active role with internal and external groups to initiate and execute process improvements in the areas of safety, quality, delivery, and operational efficiency.

Other duties as assigned based on business needs.
QUALIFICATIONS
To perform this job successfully, an individual must be able to perform each essential duty satisfactorily. The requirements listed below are representative of the knowledge, skill, and/or ability required. Reasonable accommodations may be made to enable individuals with disabilities to perform the essential functions.
Local candidates will be given first consideration.
KNOWLEDGE / EDUCATION / SKILLS
Minimum of 2 years towards a bachelor's degree in engineering or a related field.

Must possess strong critical thinking skills.

Must possess strong written and oral communication skills.

Basic Lean Six Sigma knowledge preferred.

Desired coursework completed in Statistics, Work Measurement and Design, and Quality Engineering.

Basic knowledge in Microsoft Excel, Word, and Outlook required.

Ability to work in a fast-paced dynamic matrix organization.

Ability to work independently with minimal oversight required.

Prioritize and handle multiple duties/projects at one time.

Marine related experience preferred, however not required.
Additional Comments:
The essential functions and physical demands have been provided as examples of the type of work performed by employees assigned to this job classification. The Company reserves the right to modify the work assignments and/or to make reasonable accommodations so that qualified employees can perform the essential functions. The job description is not intended to be an all-inclusive list of duties and responsibilities. It is intended to describe the general nature of the position.
Brunswick Corporation
We recognize that people come with a wealth of experience and talent beyond just the technical requirements of a job. If your experience is close to what you see listed here, please still consider applying. Diversity of experience and skills combined with passion is a key to innovation and inspiration. Therefore, we encourage people from all backgrounds to apply to our positions. Please let us know if you require accommodations during the interview process.
Equal Opportunity Employer: Minorities/Women/Protected Veterans/Disabled
EEO is The Law - click here (https://www.eeoc.gov/employees-job-applicants) for more information
Brunswick (https://www.brunswick.com/job-candidate-privacy-notice) and Workday (https://www.workday.com/en-us/service-privacy.html?&_rda=/company/service_privacy.php) Privacy Policies
For help, please contact our support team at: hrsharedservices@brunswick.com or 866-278-6942.
#Brunswick Corporation
Brunswick Corporation (NYSE:BC) is home to the people behind life's passions. Our company is made up of some of the world's leading lifestyle brands in categories such as marine propulsion, boats, and parts and accessories. While we are family to 14,000 employees around the world, three divisions in 27 countries create a local environment, with our global headquarters in the Chicago suburb of Mettawa, IL.
Brunswick