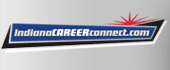 Job Information
Navient

Senior Test Automation Engineer

in

Fishers

,

Indiana
Gila LLC
JOB SUMMARY:
During this time of recommended social distancing, Navient will conduct telephone interviews only until it is safe and permissible to invite candidates to our offices for personal interviews. We look forward to receiving your application and appreciate your flexibility and understanding.
The Sr Test Automation Engineer collaborates with architects, developers, and business analysts to plan, design, and develop test automation in support of Test automation and Continuous Integration Continuous Delivery (CICD) pipelines. Develops test automation for integration, regression, load, layout and functional testing on systems to ensure compliance with system requirements, business practices and policies. Assists in the analysis of functional and technical requirements and the development of test cases for new and or modified systems.
Essential Job Functions:
Test Planning & Execution
Design and implement robust and scalable test automation solutions within a CICD environment to establish fully automated load, layout, functional, regression, and system tests

Work collaboratively with cross-functional teams in agile settings to understand business requirements to develop test automation

Streamline continuous test processes to improve product delivery

Develop scripts to perform comprehensive automated testing on multiple platforms including web based and mobile

Develop and maintain reusable components, functions, and libraries to reduce maintenance and increase efficiency and scalability.
Project Management
Lead medium to large testing projects including developing the test schedule, coordinate project testing communications, design and generate status reports, and keep project on schedule.
Project Participation
Participate in project requirement and design reviews of proposed new features or product changes.

Prepare test data for projects.

Communicate impacts of defects to testing progress and assist development engineers in replicating defects and finding solutions.

Assist in scheduling and defining resource needs for testing.

Train and mentor other project team members

Serve as a subject matter expert for product testing.

Perform duties as assigned
MINIMUM REQUIREMENTS
Bachelor's degree in Computer Science, Computer Technology or a related field OR additional equivalent experience above the required minimum.

A minimum of 7 years of overall IT Experience or additional equivalent education above the required minimum.

5 years of experience in Test Automation

Experience implementing cloud native test automation tools and frameworks

Experience with Git repositories using Azure DevOps, GitHub, Bitbucket or equivalent

Advanced analytical/quantitative, reconciliation, deductive reasoning, and problem-solving skills

Skill in mentoring and training less experienced staff

Strong experience in test automation frameworks like Selenium, Cypress, Cucumber, Percy, SuperTest, Mocha, Chai, Mochawesome

Experience in test automating Rest and SOAP APIs

Experience developing automation functional/regression scripts across various browsers and breakpoints.

Experience in using Load testing tools like LoadRunner, JMeter and Blaze Meter

Experience with test management tools such as Azure Test Plans, Jira, Micro Focus ALM/Octane

Ability to adhere to Software Engineering disciplines

Advanced verbal and written communication skills

Advanced skill building effective relationships through rapport, trust, diplomacy and tact

Advanced organizational, planning and time management skills

Skill in exercising initiative and using good judgment to make sound decision.
PREFERRED QALIFICATIONS:
Working knowledge of payment industry standards and practices including PCI DSS and PA DSS compliance

Microsoft Certified Azure Developer

Understanding of Test Automation tools and frameworks that facilitate Behavior Driven Development (BDD) and Test-Driven Development (TDD)
All offers of employment are contingent on standard background checks. Navient and certain of its affiliated companies are federal, state and/or local government contractors. Should this position support a Federal Government contract, now or in the future, the successful candidate will be subject to a background check conducted by the U.S. Government to determine eligibility and suitability for federal contract employment for public trust or sensitive positions. Positions that support state and/or local contracts also may require additional background checks to determine eligibility and suitability.
EOE Race/Ethnicity/Sex/Disability/Protected Vet/Sexual Orientation/Gender Identity. Navient Corporation and its subsidiaries are not sponsored by or agencies of the United States of America.
Navient is a drug free workplace.
Navient (Nasdaq: NAVI) is a leading provider of asset management and business processing solutions for education, healthcare, and government clients at the federal, state, and local levels.
We help our clients and millions of Americans achieve financial success through our services and support.
Headquartered in Wilmington, Delaware, Navient also employs team members in Indiana, western New York, northeastern Pennsylvania, Tennessee, Texas, Virginia, Wisconsin, and other locations.
To view the Navient Benefit Brochure click here
EOE is The Law - click here for more information
Equal Opportunity Employer Race/Ethnicity/Sex/Disability/Protected Veterans/Sexual Orientation/Gender Identity
Navient participates in E-Verify. To View the E-Verify notice, click here.
We endeavor to make this site accessible to any and all users. If you would like to contact us regarding the accessibility of our website or need assistance completing the application process, please call us at the number below.
Navient (855) 281-1828
Navient