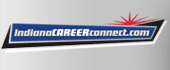 Job Information
Newell Brands

Senior Supervisor, Operations

in

Fishers

,

Indiana
Shift/Hours: M-F 1 st Shift Primarily
Location: Fishers, IN
Reports to: Plant Manager
Primary Purpose of Position:
Sr. Operations Supervisor will be responsible to manage day-to-day plant operation to meet all safety, quality, productivity and cost objectives with 24/7 responsibility.
Essential Functions and Responsibilities:
Provides for safety of all production employees including implementing established safety requirements, initiating prevention and corrective actions and ensuring employee training.

Ensures a clean work environment

Provides guidance, support, and coaching assistance as appropriate to all employees and interacts with support functions to maximize teamwork and collaboration

Ensures accurate counting and recording, including electronic reporting, to reflect production, hours, raw material usage and scrap.

Maintain quality control processes to ensure products/services meet quality standards; lead implementation of process improvements.

Drive improvement strategies in all key metric areas to budget and plan.

Collect, measure, track, and trend production results. Develop action items and launch countermeasures to improve operational performance.

Oversees the continual development and updating of the manufacturing operating procedures manuals and the establishment of good manufacturing practices.

Oversees and coordinates inspection of finished goods and incoming raw materials. Facilitates decision making regarding material status.

Oversees and coordinates quality inspection system including inspection database, specifications, standards, and procedures.

Partners with raw material suppliers to ensure materials meet production requirements.

Manages and develops Supervisor staff and helps manage employee disciplinary issues.

Performs those administrative activities necessary for the effective management of responsibilities and, where applicable, selection and development of employees, salary administration, budget administration, employee safety, employee counseling and motivation, organization goals and objectives, and planning and organizing, integrating and measuring the work performed within the department.

Lead 6S activities, housekeeping, and recycling programs. Lead the efforts to create a safety conscious environment; be actively involved in safety initiatives. Lead safety stand down meetings when required.

Poses no direct threat to the health or safety of himself/herself, of others, or to property. Defined as a significant risk of substantial harm that cannot be eliminated or reduced to an acceptable level by reasonable accommodation.

Requires regular attendance to perform essential element as contained herein between the assigned start and end times for work.

Performs such individual assignments as management may direct.

Establishes and maintains effective work relationships within the department, the Corporation and the community; and maintains the professional competence, knowledge and skill necessary for the satisfactory performance of all assigned responsibilities.

Other duties as assigned
BASIC QUALIFICATIONS:
Education
Bachelor's Degree
Experience/Knowledge
Three to five years of high-level operating experience.

Proven experience as a collaborative leader capable of working with all levels of the organization and known for achieving results. Able to drive change through the exceptional ability to collaborate with cross functional and cross business teams.

Strategic thinker who can conceive and implement strategies and improve profitability through focus on the process, technical aptitude, and sound management practices.

General knowledge and understanding of Lean Six Sigma and or Enterprise Lean principles.

Comprehensive knowledge of management functions such as planning, organizing, coordinating and directing.

General knowledge of verbal and written communications for maintaining effective working relationships.
TECHNICAL ROLE COMPETENCIES:
Possesses interpersonal skills in order to work effectively with individuals both internally and externally to Newell Brands

Possesses the ability to use various personal computers including spreadsheet, word processing, database and graphics software.

Possesses the ability to analyze problems and make independent judgment to initiate corrective action or resolution.

The ability to work with and maintain information of a confidential nature.
PHYSICAL REQUIREMENTS & WORK ENVIRONMENT:
Sitting at workstation approximately 65 percent of work time. Standing and walking approximately 35 percent of work time.

Must be able to travel 10-15 percent of work time.

Ability to work overtime or occasionally on weekends with short notice.

Typical office environment with shelves overhead and above work surfaces.
Newell Brands (NASDAQ: NWL) is a leading global consumer goods company with a strong portfolio of well-known brands, including Paper Mate, Sharpie, Dymo, EXPO, Parker, Elmers, Coleman, Marmot, Oster, Sunbeam, FoodSaver, Mr. Coffee, Graco, Baby Jogger, NUK, Calphalon, Rubbermaid, Contigo, First Alert, and Yankee Candle. For hundreds of millions of consumers, Newell Brands makes life better every day, where they live, learn, work and play. Newell Brands and its subsidiaries are Equal OpportunityEmployers and comply with applicable employment laws. EOE/M/F/Vet/Disabled are encouraged to apply.
Newell Brands is an equal opportunity and affirmative action employer. We provide all employees and applicants for employment with equal employment opportunities without regard to race, color, religion, gender, age, national origin, sexual orientation, gender identity, citizenship, immigration status, marital status, military status, any covered veteran status, disability status, genetic information, caregiving responsibilities or any other basis prohibited by law.
Newell Brands