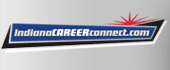 Job Information
CSIG Holding Company

Maintenance Manager

in

Fishers

,

Indiana
Maintenance Manager
Independence Village
As a Maintenance Manager you will take on a rewarding position with an innovative company where hard work pays off and advancement is always a possibility.
Required Experience
State Builder's License and HVAC certification preferred; Valid driver's license required (no restrictions).

Basic computer skills are required

Considerable knowledge of practices, methods, and techniques pertaining to building and facilities maintenance and repair; Considerable knowledge of the tools and equipment associated with the building maintenance and construction trades; Considerable knowledge of safety standards and precautions.

Strong written and oral communication skills; Sound problem solving skills.

Demonstrate strong leadership abilities; Ability to train staff on company policies as well as on their job responsibilities.

As a Maintenance Lead you must be able to work well under pressure and enforce security/safety regulations.

Very organized since this job entails maintaining schedules and records; excellent attention to detail and the ability to concisely follow client direction.
Primary Responsibilities
Supervises maintenance staff by determining workloads and schedules.

Evaluates staff and makes hiring or termination recommendations; Manages and motivates his/her staff to provide quality service.

Maintains established facilities in accordance with local and state building codes.

Manages activities of all maintenance departments in terms of cost management, methods, and staffing. Establishes and assures adherence to budgets, schedules, work plans, and performance requirements.

Provides technical knowledge and skills for maintenance projects and assist when needed (self-perform); Prepares service estimates based on labor, material, and machine costs and maintain budgets for individual projects; Performs periodic reports including cycle time reports on work order completion rates.

Develops and implements policies and procedures with President to develop departmental goals.

Negotiates sub-contractor contracts and inspects a contractor's work to ensure that safe work practices and operating procedures have been followed.

Ensures that preventative maintenance procedures are carried out on a scheduled basis and completes maintenance records for equipment; Recommends replacement of equipment whenever necessary and evaluates new equipment for its durability and value.

Establishes and maintains effective working relationships with other employees, vendors, and general public.

Work toward continual improvement of the overall organization.
General Working Conditions
This position entails standing for long periods of time. While performing the duties of this job, the employee is required to communicate effectively with others, sit, stand, walk and use hands to handle keyboard, telephone, paper, files, and other equipment and objects. The employee is occasionally required to reach with hands and arms. This position requires the ability to review detailed documents and read computer screens. The employee will occasionally lift and/or move up to 25 pounds. The work environment requires appropriate interaction with others. The noise level in the work environment is moderate. Occasional travel to different locations may be required.
#IVIND
Connecting Seniors, Families and Communities
StoryPoint and Independence Village have over 35 years of experience working and living with seniors creating a deep understanding of their unique needs and desires. It's this combination of technology, understanding, appreciation, and commitment that sets us apart and makes our culture so special for both our employees and our residents. Everyone in our communities commits to appreciating our residents as individuals who deserve to shine, every day.
1440 Culture
Not Just Making Every Day Great. Making Every Minute Great. There are 1,440 minutes in every single day. We aspire to make each one of them an exceptional moment. This philosophy is supported by our 6 powerful, yet simple pillars: Dream Big, Have Courage, Take Initiative, Be Accountable, Give Back & Enjoy it. We strive to fulfill the aspirational yet unattainable goal of creating the absolute best experience with every person, in every interaction, every minute of every day.
It begins with empowering our employees. Every employee, at every level of the company, is expected to perform like a leader. Everyone is encouraged and expected to put the needs of each other above everything else. No one here just "does their job" The mission is to create the absolute best experiences. This emphasis on putting people first has helped us successfully grow for the right reasons.
We have developed an environment that attracts dreamers, adventurers, creators, givers and believers to seek career opportunities with us. We find people who believe that true happiness is only found in the service of others. We want high-performers with diverse skill-sets and big hearts. We treat each other as family and find that close collaboration creates the biggest ideas.
We have comprehensive benefit packages that include health, dental, vision, 401(k), income protection, and extraordinary work-life benefits.
This classification description is intended to indicate the general kinds of tasks and levels of work difficulty that are required of positions given this title and should not be construed as declaring what the specific duties and responsibilities of any particular position shall be. It is not intended to limit or in any way modify the right of any supervisor to assign, direct and control the work of the employees under her/his supervision. The use of a particular expression or illustration describing duties shall not exclude other duties not mentioned that are of a similar kind or level of difficulty.
Equal Opportunity Employer
Click on glassdoor to see our employee testimonials
External Company URL: https://www.independencevillages.com
Location: US-IN-Fishers
Street: 12950 Talblick Street