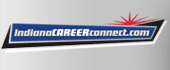 Job Information
Freedom Mortgage

Java Technical Lead

in

Fishers

,

Indiana
Java Technical Lead
Job ID:8930

Functional Area:Information Technology

Employment Type:Full Time

Location:Fishers, IN

Department:IT Software Development

Relocation Provided:No
Email a FriendSaveSaveApply Now
Position Description:
A senior level developer responsible for leading a development team

Provide hands on development and mentoring as necessary for other members of the development team

Coding approximately 50% of the time

Define high level application designs

Establish technical vision and works with developers to turn it into reality

Work with various business owners to understand business needs

Ability to communicate to business in easy to understand non-technical terms

Translate business needs into technical specifications

Meet with business areas to explain technical capabilities of current platform

Meet with potential 3rdparty integrators to understand possible future capabilities and integration points

Ability to delegate and get full productivity from development team in conjunction with immediate supervisor

Ability to work on many projects in various stages concurrently

Ability to create visual representation of a technical solution

Broaden the technical abilities of the development team

Participate in robust debate on technical solutions along with Application Architects

Ability to create project plans and status reporting

Able to find a balance between doing it right and getting it done

Success is measured by the team's success as much as the individual's abilities

7+ years experience with Java/JEE, Servlet/JSP, Spring/Struts, HTML/CSS, JavaScript/Ajax, XML, Web Services SOAP/REST, Hibernate, EJB

2+ years experience at project/technical lead level leading a team of developers

Angular JS knowledge

Willing to learn new technologies/software

Ability to work in a fast-paced, dynamic environment

Strong work ethic with good time management skills

Ability to work with diverse, geographically distributed teams

High level of focus and attention to details

Proactive approach

Take ownership of the work and projects assigned to you

Superior Organizational Skills

Excellent Communication Skills
Additional Desired Skills:
Production Mortgage Industry Experience

4+ years experience at project/technical lead level leading a team of developers

3+ years experience with IBM WebSphere Application Server

3+ years experience with IBM WebSphere Portal and Content Management

1-2 years of Angular JS experience

Mulesoft Knowledge or experience
Educational Requirements:
Position requires a Bachelor of Science or Bachelor of Arts degree in Computer Technology, Informatics, Computer Science, Engineering or Business or equivalent experience#CB#LI-VV1
Founded in Mount Laurel, NJ in 1990, Freedom Mortgage has since grown into one of the largest and fastest-growing privately owned full-service residential lenders in the USA. Licensed in all 50 states, Washington D.C., Puerto Rico and the Virgin Islands, Freedom Mortgage has over 5000 employees nationwide, proudly servicing $225.6 billion, and is still growing.
Our mission is to foster homeownership in America. Freedom is a leader in VA mortgage lending and is one of the mortgage industry's largest philanthropic supporters of the USO and military families through its Team Freedom Cares philanthropic arm.
Locations include suburban Philadelphia and Fishers, IN, two regions where we were named Top Workplaces. We also have large operating centers countrywide, including these desirable markets: Beaverton , OR; Boca Raton, FL; Columbia, MD; Jacksonville, FL; Melville, NY; Plano, TX; San Dimas, CA; Tempe, AZ; Troy, MI and Woodbridge, VA.
If you seek a sense of community, top training, opportunity for advancement, a comprehensive benefits package and reward and recognition program, look no further.
Freedom Mortgage Corporation is an Equal Opportunity Employer committed to workforce diversity. Qualified applicants will receive consideration without regard to age, race, color, religion, gender, sexual orientation, national origin, or their status as a protected veteran or an individual with disabilities. Local applicants encouraged to apply. Employment contingent upon successful completion of background investigation. Smoke-free workplace. Drug-free work environment. Excellent benefits package including medical, dental, vision and 401(k). All resumes are held in confidence. Only candidates whose profiles closely match requirements will be contacted during this search. LENDER NMLS ID:2767
Equal Opportunity Employer- Minorities/Females/Disabled/Veterans