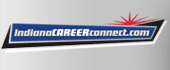 Job Information
Master Brand Cabinets Inc

Forklift/Highbay Operator - 3rd Shift

in

Ferdinand

,

Indiana
Position Profile
Position:
MasterBrand Cabinets is currently seeking experienced and highly skilled Forklift Operators for our 3rd shift. The successful candidate will be responsible for operating technical equipment in a safe and efficient manner, loading material at equipment, keep accurate inventory, and supporting other warehouse functions to ensure optimal operation of the business.
Position Requirements:
Operate forklift, highbay, or other hand truck
Use wireless RF scanning equipment to ensure accuracy of inventory
Adhere to quality and customer service standards set forth by the company
Perform cycle counts as required
Pick, wrap and stage orders to be shipped
Inspect and perform maintenance of forklifts and other material handling equipment
Identify safety hazards in the workplace
Consolidate partial pallets for incoming goods
Knowledge, Skills, and Abilities Required:
2+ years' experience operating powered forklifts
Knowledge of various material-handling equipment an asset
Proficient in mathematics
Strong understanding of OSHA regulations
Possess a high regard for safety in the workplace
Able to lift 50 pounds unassisted
Work Environment:
Employee is required to wear any applicable personal protective equipment, work at a productive rate, maintain quality and perform all other duties as assigned.
Frequent exposure to wood dusts, finish materials, and cabinet-making materials
3rd Shift
Applicants must be 18 years of age
About MasterBrand Cabinets
At MasterBrand, we don't just make cabinets. Our team helps customers fulfill their dreams of a comfortable inviting home that brings families and friends together. We have a long history of success at MasterBrand Cabinets with a family of prominent brands and a culture build around giving everyone the opportunity to contribute through ideas and hard work. Join our family where we build employee opportunity, purpose, and reward into everything we do.
For full-time, regular employees, MasterBrand Cabinets offers competitive compensation and benefits, including paid holidays and vacations, 401K, and medical/dental/vision insurance.
In order to be considered for employment, you must complete an Application for Employment in its entirety. Only applications that are fully completed shall be considered by MasterBrand Cabinets.
You will be contacted for an interview if MasterBrand Cabinets believes you may be qualified for an open position(s). If you are made an offer of employment, the offer of employment will be contingent upon successfully completing a background check and a drug screen. In addition, prior to reporting to active employment, you will need to verify eligibility for employment in the United States.
MasterBrand Cabinets, Inc., is an Equal Opportunity Employer and provides a Drug-Free Workplace. All qualified candidates will receive consideration for employment without regard to their race, color, religion, sex, national origin, or status as a qualified individual with a disability or Vietnam era or other protected veteran status.
ID: 2020-11074
Category: Manufacturing/Production Group
Type: Full-Time