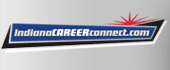 Job Information
Berry Global

Weekend PLUS MACHINE OPERATOR-AIRPORT WAREHOUSE

in

EVANSVILLE

,

Indiana
Overview
Berry - Weekend PLUS Program - $23/hour!
AIRPORT WAREHOUSE
*Strong needs on 2nd shift & 3rd shift - shift differentials offered!!!*
Are you looking for part time work for 3 days a week? We work with many of the world's leading brands to bring them value-added protection solutions. We foster an environment of team players who embrace our strong ties to the communities in which we work and serve. Become part of a place where your work is valued. Join our growing team today!
Weekend PLUS program:
Employees are required to work a minimum of every other weekend per month, with the option of volunteering to work additional weekends upon approval.

For this Weekend PLUS program, a weekend is defined as Friday, Saturday and Sunday OR Saturday, Sunday and Monday. Employees will be assigned a shift and rotation at their job offer.

Hourly pay rate Weekend PLUS shift schedules is $ 23.00 per hour.

This is a part time position and is not eligible for benefits such as bonus, vacation holiday pay, insurance, UTO, etc. unless otherwise stated.
PURPOSE:
The purpose of the operators/packers/production position is to ensure that each and every product meets proper standards and customers receive quality products.
Responsibilities
Inspect product for color and quality. 

Calculate the number of parts needed to complete the order.  

Place completed boxes on skids and individual parts in totes or on tray packs. 

Complete the corresponding paperwork for each order.  

Communicate with operators taking over your machine any quality issues you have encountered throughout the shift or customer specifications on the current order. 

Notify molding technicians of any quality concerns regarding product. 

Complete box count sheets. Fill out quality check sheet.  

Check scales for proper set-up. 

Maintain work area in a clean and orderly manner. 

Review quality check sheet.  

Maintain and enforce all company safety, environmental and department of health requirements.
Qualifications
High school diploma / GED equivalent

Ability to calculate parts required 

Strong organizational skills with proven ability to complete multiple tasks simultaneously 

Ability to stand and walk for a minimum of 7 hours during an 8 hour shift 

Minimal lifting capabilities of 30 lbs. at a minimal frequency of 20 times per hour 

Visual acuity of at least 20/50 for distance and minimal near vision ability to read 10 – 12 point print at a distance of 12 – 18 inches 
We are an Equal Opportunity Employer and do not discriminate against any employee or applicant for employment because of race, color, sex, age, national origin, religion, sexual orientation, gender identity, status as a veteran, and basis of disability or any other federal, state or local protected class.
Location US-IN-EVANSVILLE
Job ID 2020-8372
Position Type Regular Part-Time
Category Manufacturing
Berry Global