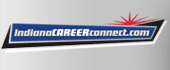 Job Information
ProMedica Health System

Software Architect, Paramount ITS

in

Evansville

,

Indiana
At Paramount, we offer insurance to both large and small groups and also cater to Medicare (Paramount Elite) subscribers in northwest Ohio and southeast Michigan. Our Medicaid product (Paramount Advantage) services those living in the state of Ohio. We maintain an accreditation by the NCQA – the National Committee for Quality Assurance – for our Ohio HMO, Elite and Advantage products. We're also part of ProMedica, which is ranked the second most integrated health system in the U.S. and No. 1 in the Midwest. For more information about Paramount, please visit our website http://www.paramounthealthcare.com.
Position Summary
The Software Architect participates in defining functional designs and application systems architecture. Designs an application's technical infrastructure, such as specific databases, programing languages, utilities and testing approaches. Develops detailed programming instructions to solve business problems by converting predetermined elements into a design.
Accountabilities
Design technical solutions to meet the company's Paramount Insurance needs. 2. Maintain overall system architecture design. 3. Understanding the requirements and functional specifications to assess the systems architecture currently in place and working with technical staff to recommend solutions to improve it. 4. Develops technical product specifications with attention to system integration and feasibility. 5. Assessing the business impact that certain technical choices have. 6. Must identify and evaluate the risk to eliminate or mitigate risk. 7. Must know the technical aspects of projects to identify risks, propose immediate solutions and provide guidance. 8. Resolving technical problems as they arise. 9. Continually researching current and emerging technologies and proposing changes where needed. 10. Informing various stakeholders about any problems with the current technical solutions being implemented. 11. Providing updates to stakeholders on development processes. 12. Providing guidance to development team. 13. Ensure development team follow/conform to standards. 14. Collaborate with IT Product leads to ensure product delivery goals are achieved and maintained. 15. Assist in creation of technology vision. 16. Understand Enterprise Application product technology and strategic directions. 17. Continually analyzes and initiates improvements to the services provided. 18. Must stay current on technologies used to enable excellent IT service for business stakeholders. 19. Development programming as needed. 20. Performs other duties as required.
Job Requirements:
Education: Bachelor's degree in Information Systems, Computer Science, Software Engineering or related field or equivalent work experience.

Skills: Proven experience in engineering and software architecture design. In-depth understanding of ETL, C# and SQL. Sound knowledge of various UI Frameworks and workflows a plus. Familiar with cloud based SaaS services. Strong critical thinker and problem solver with a background in systems analysis and programming. Ability to communicate effectively both verbally and in writing to a variety of parties. Skilled motivator, mentor/teacher, and leader.

Years of Experience: 3-5 years professional experience in IT and 1 year of progressive experience managing projects and team leadership

Certification: Professional certification required.
Preferred Qualifications
Education: Master's degree in Information Systems, Computer Science, Software Engineering or related field.

Years of Experience: 10
Additional Experience
Project Management

ITIL Knowledge

Health plan IT processes and operations

Programming methodologies and techniques
ProMedica is a mission-based, not-for-profit integrated healthcare organizational headquartered in Toledo, Ohio. For more information, please visit www.promedica.org/about-promedica
Qualified applicants will receive consideration for employment without regard to race, color, national origin, ancestry, religion, sex/gender (including pregnancy), sexual orientation, gender identity or gender expression, age, physical or mental disability, military or protected veteran status, citizenship, familial or marital status, genetics, or any other legally protected category. In compliance with the Americans with Disabilities Act Amendment Act (ADAAA), if you have a disability and would like to request an accommodation in order to apply for a job with ProMedica, please contact employment@promedica.org
Equal Opportunity Employer/Drug-Free Workplace
Requisition ID: 56940
ProMedica Health System