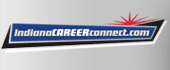 Job Information
EFP, LLC

Production Assembler - Packer

in

Evansville

,

Indiana
Production experience is not required!
Food service workers or others looking to make a change, this may be a great opportunity for you! EFP is a great company who will help you to be successful. If you are a hard worker and dependable person, please apply!
1st Shift ($15.50 per hour)
2nd Shift ($16.50 per hour)
Key duties include:
Removing finished parts from machines

Maintaining and following operating procedures of machinery

Inspecting parts for quality such as fill, fusion, post expansion, etc.

Identifhying proper packaging container and ensure packaged container is properly labeled

Maintaining accurate counts per container

Performing plant clean up operations

Completing any required paperwork

Participating in required 5S/PPS activities

Other duties as assigned by supervisor

Other duties as assigned by supervisor

High school diploma or G.E.D.

Ability to read, write, and speak English language

Basic math skills including counting, adding, and subtracting

Ability to stand or walk for extended periods of time

Ability to use hands and fingers to assemble parts

Ability to lift, carry, and push up to 20 pounds

Ability to pull up to 15 pounds

Frequent squatting, kneeling, bending and stooping
An industry leader in providing practical solutions to foam molding and fabrication, EFP has a diversified product offering and serves the pharmaceutical, biotech, medical, automotive, recreational vehicle, appliance, plumbing, consumer goods, and building and construction industries. The company is headquartered in Elkhart, Indiana and has manufacturing locations in Elkhart, Indiana, Decatur, Alabama, Nashville, Tennessee, and Evansville, Indiana.
EFP can design, mold, fabricate and provide fulfillment capabilities, kitting, assembly, custom systems, and inventory management. Nashville is also home to the company's Temperature Solutions Center of Excellence.
For more than 30 years, EFP, LLC has been owned by J.B. Poindexter & Co., Inc., a privately held, diversified manufacturing company with operating subsidiaries throughout North America. In addition to expanded foam products, these companies produce commercial van bodies, step vans, funeral coaches, limousines, pick-up truck bed enclosures and tonneau covers, and precision machined components. The size and strength of the Poindexter companies provides EFP with the leadership and resources to stay on the leading edge in today's market place. Because of this, EFP can provide our customers ground breaking packaging and component solutions.
For more information about our company, access EFP's web site at www.efpcorp.com.
EFP offers a competitive wage and comprehensive benefits. EFP's benefits package includes Health, Dental, Vision, Life, STD, LTD, FSA, HSA, and 401(k) Plan with company contributions.
EFP is an Equal Opportunity Employer.
Job ID: 2020-1104
External Company URL: http://efpcorp.com
Street: 14636 Foundation Avenue