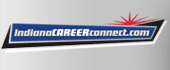 Job Information
Silgan

Mechanic

in

EVANSVILLE

,

Indiana
Position Summary: Set up and adjust coil equipment as well as operation of equipment. Essential Job Functions:
Mechanical aptitude including diagnostic skills.

Ability to use micrometers and other measuring devices.

Ability to drive nd operate a fork truck proficiently.

Study and interpret run sheets or change sheets to determine needs for adjustments, overhaul, repair, replacement of parts or changeover.

Make corrections and all necessary running adjustments.

Replace dies when necessary.

Oil and grease equipment.

Unload coils from truck, store coils or load coils. Inventory material as required.
Essential Job Requirements:
High School Diploma/High School Equivalency or GED

Strongly prefer trade school or apprentice;

2 + years of mechanic experience in a manufacturing plant desired. Can making experience a plus.

Must possess strong mechanical and problem solving skills.

Above average communication (oral, written and listening) skills.
DISCLAIMER
The above job description is meant to describe the general nature and level of work being performed; it is not intended to be construed as an exhaustive list of all responsibilities, duties and skills required for this position.
All job requirements are subject to possible modification to reasonably accommodate individuals with disabilities. Some requirements may exclude individuals who pose a direct threat or significant risk to the health and safety of themselves or other employees.
This job description in no way states or implies that these are the only duties to be performed by the employee occupying this position. Employees will be required to follow any other job-related instructions and to perform other job-related duties requested by their supervisor in compliance with Federal and State Laws.
Requirements are representative of minimum levels of knowledge, skills and/or abilities. To perform this job successfully, the employee must possess the abilities or aptitudes to perform each duty proficiently.
Silgan is an Equal Opportunity Employer. We consider applicants for all positions without regard to race, color, religion, sex, national origin, age, marital status, or the presence of a disability, which would not prevent the performance of essential job duties with, or without reasonable accommodation of any other protective status.
Silgan is a drug-free workplace.
Requisition ID: 11444