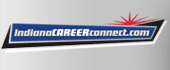 Job Information
Berry Global

MATERIALS ASSISTANT SUPERVISOR

in

EVANSVILLE

,

Indiana
Overview
Berry Global Berry Global, headquartered in Evansville, Indiana, is committed to its mission of 'Always Advancing to Protect What's Important.' With $13billionin revenue for fiscalyear 2019 on a combined pro forma basis from operations, Berry is a leading global supplier of a broad range of innovative nonwoven, flexible, and rigid products used every day within consumer and industrial end markets. Berry operates over290manufacturing facilities worldwide, on six continents,and employs over48,000 individuals.
At Berry, we pursue excellence in all that we do and are always advancing to improve the way we work along with the products and services we provide. Our culture fosters trust and partnerships through appreciation, acknowledgement, and inclusion. At Berry, we are continuously improving to support our mission and exemplify our values of partnerships, excellence, growth, and safety. To learn more about Berry, visit berryglobal.com.
Responsibilities
JOB TITLE: Assistant Supervisor
DEPARTMENT: Materials
LOCATION: Evansville
FLSA STATUS: Salary Exempt
PURPOSE: This position performs Matierals Supervisor responsibilities at the Berry Global, Inc. facility in Evansville, IN. The individual will assist the Supervisor to manage all resins, regrinds and concentrates entering or exiting the plant.
RESPONSIBILITIES:
Provide guidance to employees in department and assist in addressing personnel related matters.

Plan and direct departmental meetings for goal setting, problem solving, safety, etc.

Setting and tracking goals for Materials department and ensure they are attained.

Maintain all company safety, environmental and department of health requirements.

Responsible for ensuring all ISO and SQF standards are met and department is compliant.

Assist Supervisor, Group Leader and Asst. Group Leader in departmental problem solving.

Contact maintenance department for preventative and repair maintenance issues.

Oversee special projects in the department and coordinate associated Capex projects.

Ensure housekeeping is maintained at the appropriate level.

Designated "one source" contact to answer materials questions from all areas of the plant.

Monitor resin levels, communicate and develop plans with the material department and purchasing to maintain appropriate resin levels for operation. (Communicate with railroad and trucking when needed, to move material).

Utilize daily spreadsheets from all groups for tracking resin, regrinds and concentrates.

Generate reports of regrinds available for use and communicate this information to the appropriate parties.

Audit department invoices.

Perform any other duties assigned by the Supervisor.
Qualifications
QUALIFICATIONS:
High school diploma or GED equivalent. Engineering or Manufacturing degree preferred.

Ability to work independently in a potentially isolated area of the building.

Verbal and written communication adequate to working with others and other areas of the complex.
We are an Equal Opportunity Employer and do not discriminate against any employee or applicant for employment because of race, color, sex, age, national origin, religion, sexual orientation, gender identity, status as a veteran, and basis of disability or any other federal, state or local protected class. (https://careers-berryglobal.icims.com/jobs/9005/materials-assistant-supervisor/job?mode=apply&apply=yes&in_iframe=1&hashed=-1834445335)
Location US-IN-EVANSVILLE
Job ID 2021-9005
Position Type Regular Full-Time
Category Manufacturing
Berry Global