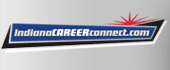 Job Information
Silgan

Material Handler

in

EVANSVILLE

,

Indiana
Summary:
Assists in maintaining production lines with cartons as well as sealing the finished product. This position will also perform visual checks of the caps to identified specifications.
Responsibilities:
•Effectively seals and moves finished product to a pallet
•Visually inspects product for color uniformity and various defects per defined specifications.
•Utilizes safety equipment or material provided for safe operation in performing the job.
•Assists the Cap Line Operator as needed.
•Reports operational difficulties to the Cap Lie Operator or Supervision.
•Performs 5S functions and keeps work area clean.
•May be responsible for the construction of cartons and the proper insertion of ploy bags.
•Identifies and labels finished cartons.
•Follows all safety procedures and complies with all PPE requirements.
Requirements:
Ability to complete assigned tasks in a timely manner.

Ability to work in a team environment, as well as being self sufficient.

Ability to repetitively bend from the upright position to approximately a 35 degree angle.

Ability to repetitively twist from front to side.

Ability to stand and or walk for up to 8 hours per day.

Ability to push, pull or drag up to 60lbs for approximately 150 feet.

Ability to lift up to 50lbs.

Ability to transport a box of product weighing up to 50lbs for a short distance.

Ability to work any shift and weekends as necessary.

Experience in a manufacturing environment is preferred.
Requisition ID: 10790