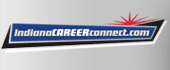 Job Information
Flanders

Manufacturing Technicians 1st & 2nd Shifts North P

in

Evansville

,

Indiana
Entry level job and will train. This position manufactures and assembles basic components of motors. Mechanical skills are a plus, but not required.
The essential job functions include, but are not limited to:
Manufacture and assemble basic components of motors per production drawings and instructions.
Mark parts, measure (reading ruler/tape measure) and record measurements required by work scope/drawings during manufacturing process.
Perform tests on components as required, with on the job training.
Set up and operate various equipment to create parts, with on the job training.
Operate overhead cranes, fork-lift trucks, and other equipment following proper procedures,with on the job training.
Ability to operate various hand tools.
Ability to perform basic math functions including addition, subtraction, multiplication, division includingunderstanding fractions and percentages.
Ability to read, write, and comprehend simple written and verbal instructions.
Ability to understand, perform, and retain various job-related training, operational, and safety procedures.
Ability to stand for long periods of time with limited breaks.
Please attach a resume and include a cover letter describing why you are qualified for this role based on the position requirements described above.
Location: Evansville, IN
Job Type: Internal & External