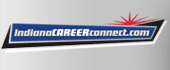 Job Information
Flanders

Manual Machinist

in

Evansville

,

Indiana
This position is responsible for performing basic lathe/milling operations by utilizing medium size machines including manual lathes/mills and inspect basic/routine parts for defects and wear.
This position is requires vocation skills and is not a machine operator or CNC Machinist.
The essential job functions include, but are not limited to:
Perform milling operations such as drilling, tapping, boring, broaching, and conventional milling and lathe work using various engine lathes including but not limited to horizontal and vertical mills and horizontal boring mills.
Use measuring devices and techniques to ensure proper sizings.
Record data to produce expected service and/or design results including sizings and illustrations.
Understand materials and their various applications in order to complete job.
Use various hand-held and stationary power and non-power tools including but not limited to band saws, belt sanders, hand grinders, and files to complete job.
Lift, tighten, adjust and/or secure heavy objects in order to perform work and observe safety precautions
The position requirements are:
High school diploma or equivalent.
Basic mechanical knowledge required. One year machinist experience and/or machine trades technical schooling preferred.
Ability to read, write, and comprehend basic written and verbal instructions.
Ability to understand, perform, and retain various job related training, operational, and safety procedures.
Ability to exercise initiative, judgment, and decision making related to routine duties within set company standards.
Ability to operate overhead cranes, fork lift trucks, and other equipment.
Please attach a resume and include a cover letter describing why you are qualified for this role based on the position requirements described above.
Shift: Second
Location: Evansville, IN
Job Type: Internal & External