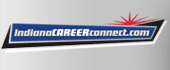 Job Information
Traylor Bros., Inc.

Machinist

in

Evansville

,

Indiana
CNC Machinist opportunity with Triad Fabricators
Triad Fabricators was established in 2020 by combining the three fabrication shops of Sterling Industrial, A&D Constructors and Traylor Bros. into one stand-alone company located in Evansville, IN.
SERVICES
FABRICATIONSpecializing in plate work and structural fabrications utilizing Carbon, Stainless, Alloy and Aluminum materials.
PIPINGExperience in fabricating pressure piping, process piping and high energy piping from materials such as carbon, stainless, alloy, P11, P22 and P91.
MACHININGFull in‐house machining services that can tackle some of the most complex machining challenges utilizing horizontal boring mills, vertical machining centers and lathes.
CAPABILITIES
FABRICATION FACILITY100,000 square feet of fabrication space under roofOver 13 acres of property for laydownAdditional space available as needed
CUTTING, BENDING, & FORMING20 foot X 40 foot CNC Burn Table, utilizing CNC Plasma & Oxyfuel.1 inch X 13 foot Plate Rolling Machine5/8 inch X 10 foot CNC Plate Rolling Machine400 Ton X 14 foot Break Press5/8 inch X 10 foot Plate ShearVarious capacity Iron WorkersMultiple Marvel Band SawsTwo 3D Pipe Burning Machines, up to 24-inch diameter pipe size
MACHININGTwo 5 Axis Horizontal Boring MillsThree Vertical Machining CentersCNC Horizontal Lathe
Primary Responsibilities:
Demonstrate ability to operate and manage Vertical & Horizontal CNC machining centers.
Applicants must:
Display the ability to operate CNC machining centers competently and effectively.

Show an understanding of various machining processes.

Have an understanding of the knowledge of materials, methods, and tools involved in the industry.

Ability to understand technical plans and fabrication drawings.

Capacity to run multiple machining centers at once.

Capability to add, subtract, and divide quickly and correctly.

Have the talent to identify/troubleshoot problems and review related information to develop and evaluate options and implement solutions.

Ability to set components and assemblies per details and instructions.
Required Skills
Education and/or Work Experience Requirement:
High school diploma or equivalent.

Basic mechanical knowledge required.

One-year machinist experience and/or machine trades technical schooling preferred.

Ability to read, write, and comprehend basic written and verbal instructions.

Ability to understand, perform, and retain various job-related training, operational, and safety procedures.

Ability to operate overhead cranes, forklift trucks, and other equipment.
Physical Requirements:
Ability to safely and successfully perform the essential job functions consistent with the ADA, FMLA, and other federals, state, and local standards, including meeting qualitative and/or quantitative productivity standards.

Ability to maintain regular, punctual attendance

Must be able to lift and carry up to 50 lbs.

Must be able to work outside with various weather conditions
Required Experience