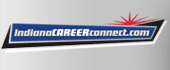 Job Information
Berry Global

FORKLIFT/LOGISTICS SUPPORT-AIRPORT WAREHOUSE

in

EVANSVILLE

,

Indiana
Overview
Berry Global Berry Global, headquartered in Evansville, Indiana, is committed to its mission of 'Always Advancing to Protect What's Important.' With $13billionin revenue for fiscalyear 2019 on a combined pro forma basis from operations, Berry is a leading global supplier of a broad range of innovative nonwoven, flexible, and rigid products used every day within consumer and industrial end markets. Berry operates over290manufacturing facilities worldwide, on six continents,and employs over48,000 individuals.
At Berry, we pursue excellence in all that we do and are always advancing to improve the way we work along with the products and services we provide. Our culture fosters trust and partnerships through appreciation, acknowledgement, and inclusion. At Berry, we are continuously improving to support our mission and exemplify our values of partnerships, excellence, growth, and safety. To learn more about Berry, visit berryglobal.com
PURPOSE:
The Coordinate, support, perform and maintain all functions related to the product movement in and out of Injection Printing Production. Assist with basic functions, maintenance and troubleshooting of Automated Palletizer, LGV (Laser Guided Vehicles) and Automatic Stretch Wrapper systems.
Responsibilities
Adhere to all safety rules of Berry Global and the Logistics team.

Ability to learn, understand then apply technical skills and trouble shoot auto palletizer.

Insure palletizing area is 5S and maintained daily.

Understand that professional conduct is expected at all times

Report and correct any unsafe or potentially unsafe conditions.

Ability to multi task when Gantry has down time and can react quickly, accurately and safely until system is running.

Ensure that the Automated Stretch Wrappers remains working efficiently and in proper working capacity.

Understand the capabilities of the LGV program that will assist the printing production floor and the Palletizer gantry areas.

Have the ability to accurately and effectively communicate Automated Palletizer issues with the Palletizer Maintenance Team.

Ability to operate sit down, stand up and clamp truck forklift equipment.

Continuously monitor and maintain system dunnage levels. (Slip-sheets, wrapper film, empty pallets).

Assist in getting product to production area for injection printing (P00).

Finish print room processes by wrapping finish goods, labeling as needed, and performing a work order completion.
AUTHORITIES
Understand and apply LOTO when required.

Insure that inventory for Post OP Staging & Post OP Area, and Raw Material Racks are maintained at 100% accuracy.

Read and understand online schedule, Profile Data Entry, work order completion processes and all functions of DC Link.

Responsible for proper setup of new pallet orientations.

Processing scrap in Script 26 as related to printing production.
Qualifications
Strong organizational and computer skills with proven ability to complete multiple tasks simultaneously.

Ability to climb on and off a forklift safely and without assistance at a minimum of 6 times per hour.

Stereoptic vision of 20/40 or better and peripheral vision or 70 degrees or greater.

Ability to safely operate a forklift in high traffic, low clearance areas while not posing a safety risk to others.

Must not be at risk of sudden alterations in consciousness.

Hearing sufficient to recognize and respond to shouted warnings, alarms, and horns on fork lifts.

Minimum ability to lift 35 pounds at least 60 times per hour.

Ability to stand and walk for a minimum of 7 hours during an 8 hour shift or 10+ hours during a 12-hour shift.

Ability to work independently and complete tasks in a time efficient manner with minimum supervision.

Excellent oral and written communication skills.

Ability to understand verbal and written instructions.

Prior JDE and DC Link experience preferred.

Must be forklift certified by Berry Global.
BENEFITS:
Berry offers three Anthem medical insurance plans. Full medical, dental and vision insurance are provided with this position. If elected, insurance coverage begins the first day of the month following 30 days of employment.
Employees enrolled in a Berry medical insurance plan are eligible to use any of the three Deaconess at Work clinics. The health clinics provide primary care services, generic prescription medications, physicals, health screenings, and labs; all at little to NO COST to the employee or covered family member. Clickhere (https://www.deaconess.com/SpecialPages/Berry-Global/Home/FAQs) learn more about the employee benefits with Berry Global!
Berry is proud to provide accumulated time off for:
Unpaid Time Off Days

Holidays

Vacation Time

Personal Days for Perfect Attendance
Eligible employees may enroll in the Berry group life insurance and long term disability plans. Berry also offers a variety of voluntary insurance products.
Berry offers a free Employee Assistance Program (EAP). It is a confidential, voluntary service that provides professional counseling and referral services designed to help employees and their family members with personal, job or family-related matters.
We are an Equal Opportunity Employer and do not discriminate against any employee or applicant for employment because of race, color, sex, age, national origin, religion, sexual orientation, gender identity, status as a veteran, and basis of disability or any other federal, state or local protected class. (https://careers-berryglobal.icims.com/jobs/8938/forklift-logistics-support-airport-warehouse/job?mode=apply&apply=yes&in_iframe=1&hashed=-1834445335)
Location US-IN-EVANSVILLE
Job ID 2021-8938
Position Type Regular Full-Time
Category Supply Chain
Berry Global