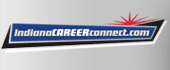 Job Information
Flanders

Field Service Technician

in

Evansville

,

Indiana
This position is responsible for providing customer on-site diagnosis, maintenance, repair, installation, and/or removal of basic to moderately complex electromechanical motors and equipment. Position with also partner with Technician III's and Foremen on complex jobs, May work independently on small to medium accounts and/or moderately complex jobs.
The essential job functions include, but are not limited to:
Read work scopes to determine job status, work authorizations/limitations, description of problems, and/or expected serviceability.
Analyze and diagnose motors and equipment prior to repair and/or removal.
Determine if repairs can be completed in the field or if equipment needs to be sent to the shop for repair.
Disassemble basic to moderately complex electromechanical equipment noting parts identification, configuration, and condition. Assist in the disassembly of complex equipment.
Repair, install, and/or remove basic to moderately complex motors and equipment. Assist in the repair, installation, and/or removal of complex equipment.
Perform basic tests of electromechanical equipment and document accordingly. Troubleshoot known or suspected problems.
The position requirements are:
Associate's degree and/or trade school degree in electrical or mechanical studies preferred.
Three years of hands-on experience with mechanical or electrical equipment.
AC and/or DC experience and knowledge including working with small or large horsepower motors and equipment.
Based on location, may require Vibration Institute Certification, Category I or must be working toward Category I Certification.
Strong interpersonal skills working directly with customers at their work sites.
Strong verbal and written communication skills.
Ability to work independently with little direction on a daily basis.
Ability to work in a team on complex customer jobs.
Ability to perform basic math functions including addition, subtraction, multiplication, and division including understanding fractions and percentages.
Ability to read, write, and comprehend simple written and verbal instructions.
Ability to understand, perform, and retain various job related training, operational, and safety procedures.
Ability to exercise initiative, judgment, and decision making related to routine duties within set company standards.
Ability to operate overhead cranes, fork lift trucks, and other equipment.
Ability to operate various hand tools and dill press.
Although seldom, ability to work in confined spaces.
Please attach a resume and include a cover letter describing why you are qualified for this role based on the position requirements described above.
Shift: First
Location: Evansville, IN
Job Type: Internal & External