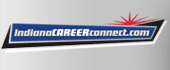 Job Information
Beitzel Corporation

Fiber Optics Technician - Evansville, IN

in

Evansville

,

Indiana
Pillar is currently on the lookout for a full-time Fiber Optics Technician to join our Evansville, IN team. This individual will be stringing and maintaining fiber optic cable which includes pulling, tensioning, stranding, and spacing lines. This individual will troubleshoot, maintain, and repair overhead fiber lines. This position requires proficiency with new cable installs, pole transfers, strand building, lashing, make readies, and equipment mounting. The technician is also reasonable for terminating, splicing, documenting and testing fiber optic cables with an end goal of providing maximum operating efficiency. The work performed will be within Power Space.
This individual understands each product and manages the improvement of operational efficiency and must be comfortable working in heights and confined spaces for this position.
The Fiber Optics Technician reports to the Fiber Optics Project Manager and works primarily out of the Evansville location.
Job Responsibilities:
Terminate, splice, document and test fiber optic cables.

Build, test, and document pre-terminated, ready-to-ship fiber optic cable assemblies

Coordinate fiber activities with other Aerial Communications Linemen and other trades and departments as necessary

Perform ring cuts on live fiber without affecting existing services

Perform fiber tests with OTDRs, light source and meters

Provides accurate equipment location, splicing and terminating records for the fiber database

Monitor, communicate and perform corrective actions to fix problems affecting any fiber or fiber related equipment

Install demarcation enclosures, switches and other telecom equipment

Provide detailed paperwork and documentation to ensure accurate record-keeping, billing and inventory

Generate accurate reports for the fiber department
Other Duties as Assigned. The duties listed above are intended only as illustrations of the various types of work that may be performed. The omission of specific statements of duties does not exclude them from the position if the work is similar, related or a logical assignment to the position.
Job Qualifications:
Valid Driver's License is required

Diversity and flexibility in work assignments is a must

Working knowledge of fiber design for OSP (outside plant)

Experience with the following equipment: fusion splicer, OTDR, power meters, traffic identifiers, lashers, ladders, bucket truck, cable puller, and reel stands

Familiar with standards and best practices for premise entry and electronic equipment installation

Understanding of the technologies and standards required for installation of fiber optic networks

Must be comfortable working at elevated heights and confined spaces

Ability to work under minimal supervision, within broad guidelines of procedures and goals

Ability to apply technical expertise to a variety of situations, evaluating problems and implementing the best solutions

Ability to differentiate color codes, as well as read and understand manufacturer's manuals for operating and repairing of electronic equipment and components

Verbal and written communication skills with the ability to maintain professionalism among co-workers and customers

Experience with Microsoft Software, such as Word and Excel

Must be dependable; trustworthy; and possess a positive and productive attitude

Willing and able to work a flexible field and shop schedule that includes extended hours, travel, overnight and out-of-town stay, night-shift and after hour calls for service and repair

MSHA 40-hour underground training required.

Ability to work underground for extended periods of time.

Underground mining experience is a plus but not required.

Willing to undergo a thorough background and drug screening process is required
Working Conditions:
The physical demands described here are representative of those that must be met by an employee to successfully perform the essential functions of the job. Reasonable accommodations may be made to enable individuals with disabilities to perform the essential functions.
While performing the duties of this job, the employee is frequently required to:
Walk / use hands to finger, handle or feel objects, tools or controls / reach with hands and arms / climb ladders and stairs / crawl / kneel

Work indoors and outdoors in all types of weather

The employee may regularly lift and/or move up to 65 pounds, as well as work with confidence on ladders and utility poles at heights of up to 60 feet

Perform duties on-site and underground at industrial locations

Required to wear safety equipment: as per OSHA/MSHA requirements including but not limited steel toed and/or metatarsal shoes, hard hat, lanyard, fire retardant, protective eye wear, etc.

Must be safety and customer-focused, without exception
Additional Eligibility Qualifications
Must possess a valid and appropriate state driver's license prior to employment

This position requires the completion of a thorough background and pre-employment drug and alcohol screening. In accordance with Pillar Innovation's Drug and Alcohol policy, employees are required to participate in random, post-accident and reasonable suspicion drug and alcohol testing as requested.
AAP/EEO Statement
Pillar Innovations is an Equal Employment Opportunity Employer that provides opportunities without regard to any protected classes under applicable law.
ADA Statement
Reasonable accommodations may be made to enable individuals with disabilities to perform the essential functions.
Other Duties
This job posting is not designed to cover or contain a comprehensive listing of activities, duties or responsibilities that are required for this position. Duties, responsibilities and activities may change at any time with or without notice.
More About Us:
Founded in 2007, Pillar Innovations was derived from its parent company, Beitzel Corporation. While Beitzel specializes in the heavy-duty construction side of the business, Pillar specializes on the technical needs. Pillar and Beitzel have a combined total of roughly 500 employees.
Pillar Innovations prides itself on providing superior service – even long after the sale. The company operates in a unique manner, as it does not specialize in one sole product. Pillar has grown from having a niche in the mining industry, to having 16 different departments of services offered to customers. Our departments range from Automation and Instrumentation to Tower Services and Fiber Optics. The reason Pillar has taken on so many different challenges stems from decades of experience and collective motivation to outdo the outdone. Our people love to solve problems and continuously work towards improvement.
ID: 2021-1964
External Company URL: https://pillarinnovations.com/
Street: 9844 Hedden Road