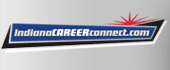 Job Information
Dexter Axle

Logistics Sourcing Manager

in

Elkhart

,

Indiana
Dexter, the premier supplier and manufacturer of axles, doors, venting products and related components in the utility trailer, boat trailer, recreational vehicle, heavy duty and manufactured housing markets, has an opportunity for a Logistics Sourcing Manager at our company headquarters in Elkhart, Indiana - conveniently located near Bristol, IN, Mishawaka, IN, Goshen, IN, Middlebury, IN, South Bend, IN, White Pigeon, MI, Three Rivers, MI, Cassopolis, MI, Dowagiac, MI, and Niles, MI.
Dexter has been a leading manufacturer of trailer axles, brakes and actuation, along with entrance door and venting products for over 50 years serving the utility trailer, recreational vehicle, heavy duty, manufactured housing, agricultural, marine, and specialty markets. Dexter is headquartered in Elkhart, Indiana employing over 2,800 people and operating 18 manufacturing facilities in the U.S. and Canada (Indiana, Georgia, Oklahoma, California, Tennessee, Texas, Florida, Utah, Ontario, and Alberta). Dexter has achieved its many years of success through a commitment to the principles of superior quality, continuous improvement, and unparalleled customer service. Dexter is a wholly owned subsidiary of DexKo Global, Inc.
For more information about our company, access Dexter's web site at www.dexteraxle.com.
Dexter offers a competitive salary and comprehensive benefits. Dexter's benefits package includes Health, Dental, Vision, Life, STD, LTD, FSA, HSA, and 401(k) Plan with company contributions.
Develops company's strategic logistics sourcing, supply base and management of Dexter internal fleet optimizing strategy. The strategy will be in alignment with Plant and Corporate strategic objectives. Monitors the adequacy of action plans to meet objectives, monitors performance toward achieving key performance indicators, and ensures alignment throughout the entire organization.
Develop and enable long term strategy and real-time execution of the global logistics plan to ensure optimization of our supply network.

Develop, maintain and continuously improve analytical insights, reporting, action and solutions to ensure optimization of our supply network.

Develop processes for success and future opportunities

Drive cooperation with supplier carriers to achieve incremental performance improvements through leveraging consistent performance, volumes, negotiations, reporting and reviews

Work hand in hand with the sourcing team and plant supply chain teams to implement the most economical models across the different manufacturing locations.

Source and implement any necessary 3rd party warehouse needs for the business both domestically and globally.

Supports operations to meet performance objectives for on time delivery.

Interfaces with required functional groups to resolve challenging delivery requirements and/or issues.

Analyzes supplier capacity / availability to provide our plants or customer(s) the proper delivery performance.

Communicates and coordinates effectively with employees, suppliers and customers verbally and in writing.

Performs other tasks or duties as assigned.

Coordinates with production planners for solutions when parts cannot be delivered as promised.

Negotiates and implements expedited freight process and contracted suppliers across the manufacturing plants.

Aids in the Development of strategic plans to improve productivity, quality, and efficiency of operations.

Oversees the optimization of Dexter owned transportation fleet in conjunction with the logistics operating team.

Champions the expanded use of technology and lean principles to improve the logistics process at Dexter.

Develops and leads continuous improvement opportunities across the network.

Establishes supply chain contingency plans for sole source or critical items to prevent supply chain interruption.

Perform logistics supplier audits to ensure Dexter quality standards are met / performed consistently, supplier can meet the delivery requirements, supplier financials are in order to maintain and perform to Dexter logistics needs.
Requires Bachelor's Degree in Business, Engineering, Materials Management or a comparable discipline and at least 5 years related experience; or an equivalent combination of education and experience. Experience in freight forwarding, direct relationship with ocean lines and domestic port strategy for inbound shipments as well as experience in Mexico and Canada import/export models leveraging best cost solutions between all modes of transportation. APICS Certification in supply chain management is preferred (CPIM).
ID: 2020-3444
External Company Name: Dexter Axle
Street: 2900 Industrial Parkway East