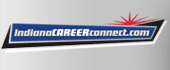 Job Information
Holcim (US) Inc.

Maintenance Supervisor, Slag

in

East Chicago

,

Indiana
Overview
Overview:
The primary objective of this position is to continually improve the efficiency and productivity of the LafargeHolcim workforce, service companies & contractors. TheMaintenance Supervisoris responsible for planning, scheduling, coordination and supervision of shop mechanical employee activities to ensure maintenance work is completed in a safe, efficient and timely manner within compliance of environmental requirements. This will be accomplished by providing the employees with detailed job plans, including technical specifications, machinery history, parts and tools lists, and safety procedures in a very organized fashion. As well as by reviewing each work order and job site to ensure that the work is reasonable and valid, that no influencing constraints are present and that all the preparatory works are performed before job scheduling. The Maintenance Supervisor also coordinates the annual cycle count of spare and maintains all spare part inventory items at established levels.
Responsibilities
KEY RESPONSIBILITIES
Demonstrates a commitment to communicating, improving and adhering to safety policies in all work environments and areas.

Ensure that a safe work environment is maintained; employees observe safe work practices and perform work assignments within OSHA and company safety guidelines.

Determine and list all the safety procedures associated with the work to be performed.

Supervise, train, and develop mechanical maintenance staff to achieve the department goals in a manner to create employee ownership; create bench strength and succession plans.

Develop a detailed job plan with all the work sequences involved to adequately complete the repairs, as well as equipment downtime and man-hours required, to facilitate the comprehension of the execution team.

Organize, schedule, and oversee daily preventive/repair maintenance activities to be executed by the LafargeHolcim employees, service companies or contractors.

Complete records, forms, and other paperwork associated with maintenance activities: including SAP time entry, notifications, orders, etc.

Recommend, initiate requisitions, PM orders and other associated SAP transactions to obtain required contractor services, equipment, and supplies.

Assist in preparing annual maintenance budget, monthly forecasting, and staying within budgeted costs. Assist in preparing recommendations for capital expenditures.

Interface with procurement to ensure that all supplies, parts, and materials are available when required.

Coordinate the maintenance work with other departments to enhance overall equipment efficiency and maximum production. Evaluate and resolve problems affecting overall equipment efficiency.

Other duties as assigned.
RELATIONSHIPS WITH OTHER JOBS
Assist production department with mechanical problems

Work with maintenance coordinator to execute preventive and predictive maintenance program

Work with system engineer in improving the plant reliability

Assist maintenance manager in the development of the maintenance budget and the tracking of expenses

Provide assistance in the mechanical design and execution of plant capital projects
Qualifications
KNOWLEDGE, SKILLS & ABILITIES
Required Education: Associates/Technical Degree or 5 years of equivalent experience.
Additional Education Preferred: Bachelor's/Undergraduate Degree
Field of Study Preferred: Industrial Maintenance
Required Work Experience: 5 years heavy industry electrical & instrumentation experience
Required Computer and Software Skills: Comprehensive computer software knowledge required, including Excel, Word, Project, Auto CAD, SAP, etc. is preferred.
Travel Requirements: Minimal
Additional Requirements:
Good communication skills.

Strong ability to work self-directed.

Demonstrated problem solving skills and sound decision making based upon available information.

Flexible, able to adjust to changing priorities and propose improvement actions.

Able to facilitate the collaboration of people in assigned area.

Initiative and self-starting abilities; willing to take action to resolve problems.

Set and possess high work standards.

Customer focused, both internally and externally.

Microsoft office computer experience required.
of Openings1
Requisition ID2020-9389
Position TypeSalaried Full-Time
CategoryMaintenance
Product LineCement
Job LocationsUS-IN-East Chicago
CompanyHolcim (US) Inc.
EOE/M/F/Vet/Disabled
Holcim (US) Inc.