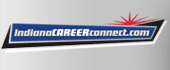 Job Information
USG Corporation

Maintenance Mechanic - East Chicago

in

East Chicago

,

Indiana
USG is an industry-leading manufacturer of building products and innovative solutions. For more than 115 years, Chicago-based USG has developed award-winning wall, ceiling, flooring, sheathing and roofing products that enable customers to build the outstanding spaces where people live, work and play. With almost 7,000 employees across North America and operations around the world, we are steadfastly committed to our core values: safety, innovation, quality, integrity, service, diversity and efficiency.
Our employees are the backbone that supports our organization. That's why we hire people for careers, not jobs. We offer benefits on Day 1, including medical and dental, paid sick days, and paid vacation and holidays. Plus, providing competitive pay and separate investment and retirement plans help secure our employees' futures. Each year, we have hundreds of employees who celebrate milestone anniversaries with us – find out how you can join our team and build your career with USG:http://www.usg.com/content/usgcom/en/about-usg/careers.html.
Job Description:
Ensure operation of machinery and mechanical equipment by completing preventive maintenance requirements on: motors, pneumatic tools, hydraulic systems, conveyor systems, and production machines; following diagrams, sketches, operations manuals, manufacturer's instructions, and engineering specifications; troubleshooting malfunctions.
Locate sources of problems by observing mechanical devices in operation; listening for problems; using precision measuring and testing instruments such as laser alignment tools, stethoscope, tachometer, infrared camera, ultra sound and vibration analysis tools.
Remove defective parts by dismantling devices; using hoists, cranes, and hand /power tools.
Determine changes in dimensional requirements of parts by inspecting used parts; using tape measures, calipers, micrometers, and other measuring instruments.
Adjust functional parts of devices and control instruments by using hand tools, levels, plumb bobs, and straightedges.
Maintain equipment, parts, and supplies inventories by checking stock to determine inventory level; anticipating needed equipment, parts, and supplies; placing and expediting orders; verifying receipt.
Conserve maintenance resources by using equipment and supplies as needed to accomplish job results.
Provide mechanical maintenance information by answering questions, requests and completing feedback documentation.
Maintain technical knowledge by attending educational workshops and reviewing technical publications.

Maintain continuity among work teams by documenting and communicating actions, irregularities, and continuing needs.
Maintain safe and clean working environment by complying with procedures, rules, and regulations.
Contribute to team effort by accomplishing related results as needed.
Mechanical / Technical Understanding - Mechanical Fundamentals: mechanics, lubrication, understanding maintenance documents, pumps, piping systems, welding/cutting (stick, mig, tig and torch). Mechanical power transmission: basic mechanics, bearings. Hydraulic power transmission: basic hydraulics, hydraulic troubleshooting. Basic pneumatic: Pneumatic Principles, Reciprocating Compressors, Rotary Compressors, Primary Air Treatment, Secondary Air Treatment, Piping, Hoses, and Fittings, Directional Control Valves, Pressure-Control Valves, Pneumatic Cylinders, Pneumatic Motors.
Qualifications:
Must have ability to work off of blueprints
Must have arc welding experience
Must have experience with cutting torch and plasma cutter
Must have experience with motor/pump alignment
Must have experience with the installation of welded, threaded and PVC piping
Industrial fabrication experience
Must have experience with the use of basic shop equipment (i.e. drill press, stationary band saw, pedestal grinder, etc.)
Basic knowledge of rotary valves and dust collector systems
Understanding of basic rigging principles and equipment
Must have basic mechanical troubleshooting skills
5 years' experience as a mechanic in an industrial manufacturing setting
/EOE including disability/veteran/
Job: *Mechanic
Organization: *E. Chicago-Engineering
Title: Maintenance Mechanic - East Chicago
Location: Indiana-East Chicago
Requisition ID: EAS10214
We are an Equal Employment Opportunity Employer and do not discriminate on the basis of race, color, religion, gender, national origin, age, non-disqualifying physical or mental disability, sexual orientation, transgender status, sexual identity, veteran status, genetic information or other criteria prohibited by law.
USG Corporation