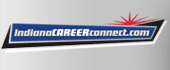 Job Information
Parsons Corporation

Environmental Field Coordinator

in

East Chicago

,

Indiana
Minimum Clearance Required to Start:
Not Applicable/None
Job Description:
Ready to put your skills to work on Technical and Environmental Projects? Are you great with people and have willingness to work hard to get the job done? Parsons is seeking an Environmental Field Coordinator for a complex and high priority project in East Chicago!
Primary responsibilities include :
Ability to oversee routine operations and maintenance tasks from creation to completion while utilizing SAP to schedule jobs and document completion/reporting

Ability to oversee project, routine maintenance and operations tasks in the field while executing client permit to work procedures

Ability to ensure all applicable health and safety procedures, standards and protocols are implemented in the field
Successful candidate shall have the following competencies :
Able to work both independently and as part of a team, effective time management, written and verbal communication skills, mechanical aptitude, analytical and interpersonal skills, and a desire to learn and grow professionally.

Comfortable with both field work and office work; will show solid decision-making and organizational skills; will be able to perform on multiple projects, as needed.

The coordinator needs to have a strong safety culture and be able to work in an industrial setting with strong control of work rules.

Coordinator must be flexible with respect to work tasks and the ability to work with diverse people and skill sets.

Successful completion of 40-hour HAZWOPER training and 10-hour OSHA construction training. Ability to obtain homeland security clearance (TWIC).

Ability to work safely in industrial settings and use requisite safety equipment are also required.
Successful candidate shall meet the following requirements:
Minimum of 2 years experience in planning, execution and oversight of activities and tasks including but not limited to SAP (or similar planning tool) for scheduling project, maintenance and operations work, in the field job permitting, risk assessment and overall oversight, reporting etc.

Must have a clean driving record and a valid driver's license and ability to successfully pass drug screening and background testing.

Proficiency with Microsoft Word and Excel is required.
Additional Requirements (Strongly preferred but not required):
Proficiency with SAP (project planning and scheduling) is strongly preferred. Experience in other planning and scheduling software will also be considered.

Experience in groundwater remediation systems - familiarity with pump and treat systems, oil recovery from the ground, and soil and groundwater sampling is a plus, but not required.

Preference will be given to candidates with valid 40-hr HAZWOPER and/or 10-hr OSHA construction certification(s).
Parsons is an equal opportunity, drug-free employer committed to diversity in the workplace. Minority/Female/Disabled/Protected Veteran/LGBTQ+. All qualified applicants will receive consideration for employment without regard to an individual's race, color, religion, national origin, ethnicity, union affiliation, age, sex, sexual orientation, gender identity and expression, pregnancy, employable physical or mental disability, veteran status, genetic information, immigration status, or any other basis protected by all applicable laws.
Parsons Corporation