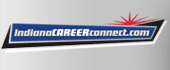 Job Information
Goodwill Industries of Michiana, Inc.

Dyer Floor Supervisor (Full Time 40 hrs)

in

Dyer

,

Indiana
Dyer Floor Supervisor (Full Time 40 hrs) - Dyer, IN
Dyer Floor Supervisor (Full Time 40 hrs)
13-Oct-2020 to 11-Dec-2020 (EST)

Dyer, IN, USA

$9.75

Hourly

Full Time
Store Discount, Vacation, Holidays, Insurance, Tuition Reimbursement & Retirement Savings Options
JOB OBJECTIVE:
To assist in the smooth operation of a fast-paced retail store and to present a positive image of Goodwill to the community. Position reports to the Store Manager. The Floor Supervisor is responsible for the supervision of all store personnel in the absence of the Store Manager and the Assistant Manager.
ESSENTIAL JOB FUNCTIONS:
Knows and understands the Goodwill Mission: "Strengthen communities by empowering individuals and families through education, training and job placement".

Cashiering.

Stock Keeping.

Assist in the supervision of the work force.

Assist in the supervision of stock procedures.

Administrative and clerical operations.

Securities and Safety.
SPECIFICATIONS:
Must be well groomed and personable.

Must have good eyesight, speech and hearing.

Must have good physical stamina and moderate mobility as well as the ability to lift, bend and work on feet for at least four (4) hour periods.

Ability to distinguish colors.

Ability to move filled boxes, barrels and Z racks weighing no more than 50 pounds.

Ability to read, write, and do simple math functions.

Ability to work well under pressure.

Ability to exercise good judgment.

Must have effective communication skills.

Ability to supervise personnel.

Must have prior experience in dealing with the public and the ability to do so tactfully.

Ability to be sales oriented.

Must have a telephone and access to a car.

Must have a current driver's license and insurance.

Must be bondable.

Ability to carry out established organizational and departmental policies as described in the Employee Handbook in the absence of the Store Manager and Assistant Manager.

Ability to be a working Floor Supervisor.

Ability to work a flexible schedule; opening and closing the store, working long days as necessary.

Must be able to pass drug screen before receiving store keys and random drug test thereafter.

Results of limited criminal history check must meet company standards.
ENVIRONMENTAL CONDITIONS:
Standard retail environment with significant dust.

Light industrial area.
EQUIPMENT USED:
Cash Register.

Telephone.

Promotion on Paging and Message Repeater.

Calculator.

Dolly.

Z Racks.

Tagging Gun.

Barrels.

Copy Machine.

Fax Machine.

Computer.

Office Supplies.

Forklift, must be 18 to operate with certification.

Pallet Jack.

Pallet Stacker.

Compactor, must be 18 to operate.
Goodwill Industries of Michiana, Inc https://MichianaGoodwill.applicantpro.com