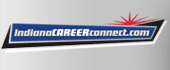 Job Information
Booz Allen Hamilton

Technical Solutions Science and Engineering Manager, Lead

in

Crane

,

Indiana
Technical Solutions Science and Engineering Manager, Lead
Crane , IN , US
Apply
Be you

Be Booz Allen

Be empowered

Learn More
Job Description
Location: Crane, IN, US
Job Number: R0075784
Share job via:
Share this job:
Share
Share Technical Solutions Science and Engineering Manager, Lead with Facebook
Share Technical Solutions Science and Engineering Manager, Lead with LinkedIn
Share Technical Solutions Science and Engineering Manager, Lead with Twitter
Share Technical Solutions Science and Engineering Manager, Lead with a friend via e-mail
Technical Solutions Science and Engineering Manager, Lead
The Challenge:
What if you could use your Engineering leadership skills to transform the way the government develops new technology to solve complex engineering challenges in support of multiple Navy Warfare Centers. That knowledge is key when it comes to leading interdisciplinary teams in the fields of anti-tamper, electronic warfare, computer vision, machine learning, and basic research and development (R&D). We're looking for an Engineer who can use their skills to lead a team of diverse engineers and scientists to solve complex Navy mission challenges. You'll work with Government leaders, operators, and scientists to understand and solve our nation's most complex technical challenges.
On our team, you'll maintain responsibility for the execution and delivery of diverse technical capabilities and engineering programs. You'll leverage expertise in engineering to provide oversight for cutting-edge computer vision, algorithm development, product development, and operational capabilities. You'll develop complex technical solutions to unique client problems by developing new capabilities. You'll interface with senior leadership to develop an engineering technical roadmap, work closely with Government clients to understand their most critical challenges, and develop new ideas to solve them.
Empower change with us.
You Have:
-5+ years of experience as engineer designing hardware or software solutions as part of Research and Development (R&D) to solve real-world challenges
-5+ years of experience with developing technical solutions
-3+ years of experience with leading an engineering or R&D team focused on developing hardware, software, or Cyber solutions
-3+ years of experience in interfacing with clients, customers, or end users
-Experience with generating technical whitepapers and leading technical proposals
-Knowledge of hardware and software development
-Active Secret clearance
-BA or BS degree in EE, Electronics, Cybersecurity, or CS
Nice If you Have:
-Experience in working with Agile development
-Experience with ISO or a related process control system
-Ability to estimate and cost engineering activities accurately
-Possession of excellent oral and written communication skills
-MA or MS degree preferred; PhD degree a plus
Clearance:
Applicants selected will be subject to a security investigation and may need to meet eligibility requirements for access to classified information; Secret clearance is required.
Build Your Career:
When you join Booz Allen, you'll have the opportunity to connect with other professionals doing similar work across multiple markets. You'll share best practices and work through challenges as you gain experience and mentoring to develop your career. In addition, you will have access to a wealth of training resources through our Engineering & Science University, an online learning portal where you can access more than 5000 tech courses, certifications and books. Build your technical skills through hands-on training on the latest tools and tech from our in-house experts. Pursuing certifications? Take advantage of our tuition assistance, onsite courses, vendor relationships, and a network of experts who can give you helpful tips. We'll help you develop the career you want as you chart your own course for success.
We're an EOE that empowers our people—no matter their race, color, religion, sex, gender identity, sexual orientation, national origin, disability, veteran status, or other protected characteristic—to fearlessly drive change.