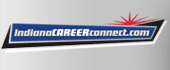 Job Information
CACI International

Systems Analyst II

in

Crane

,

Indiana
Job Description
CACI is seeking a Systems Analyst II to support our government program located in Crane, IN.
What You'll Get to Do:
Formulate/define system scope and objectives for assigned projects

Devise or modify procedures to solve complex problems considering:

computer equipment capacity and limitations,

operating time and form of desired results.

Prepare detailed specifications from which programs will be written.

Responsible for program design, coding, testing, debugging and documentation.
More About the Role:
Assess, monitor, develop, and modify active and passive radar system, subsystem, and component redesign efforts of currently fielded radars utilizing open architecture methodologies, including experience with:

Open Virtual Path Crossconnect (VPX)

American National Standards Institute (ANSI)/VITA 46.0-2007

Model Based Systems Engineering (MBSE)

Systems analysis experience with digital and analog radar subsystems and subassemblies, Electronic Countermeasures (ECMs), Electronic Counter-Countermeasures (ECCMs), and monopulse, active phased-array, mechanically and electronically steered antennas

Assess whether the processes and products used in prototypes and early development models comply with applicable specifications and Configuration Management (CM) plans

Assess system, subsystem, software, equipment, and component compatibility; identify and provide recommended solutions to interface problems
You'll Bring These Qualifications:
At least 5-12 years of experience in the field or in a related area

Familiar with IEEE 12207, Systems and Software Engineering – Software Life Cycle Processes

Familiar with IEEE 828, Standard for Configuration Management in Systems and Software Engineering

Have full technical knowledge of all phases of applications systems analysis and programming.

Have good understanding of the business or function for which applications are being designed.

Familiar with a variety of the field's concepts, practices, and procedures.

Have extensive experience and judgment to plan and accomplish goals.

Ability to lead and direct the work of others.

Ability to obtain and maintain a SECRET Clearance.
These Qualifications Would be Nice to Have:
Degree (Bachelor's or Master's) in computer science, information technology, or another closely related field

CompTIA A+ Certification
What We Can Offer You:- We've been named a Best Place to Work by the Washington Post.- Our employees value the flexibility at CACI that allows them to balance quality work and their personal lives.- We offer competitive benefits and learning and development opportunities.- We are mission-oriented and ever vigilant in aligning our solutions with the nation's highest priorities.- For over 55 years, the principles of CACI's unique, character-based culture have been the driving force behind our success.
Job Location
US-Crane-IN-BLOOMINGTON
CACI employs a diverse range of talent to create an environment that fuels innovation and fosters continuous improvement and success. At CACI, you will have the opportunity to make an immediate impact by providing information solutions and services in support of national security missions and government transformation for Intelligence, Defense, and Federal Civilian customers. CACI is proud to provide dynamic careers for employees worldwide. CACI is an Equal Opportunity Employer - Females/Minorities/Protected Veterans/Individuals with Disabilities.
CACI International