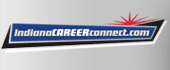 Job Information
Tyson Foods

Sr Mgr Live Production

in

Corydon

,

Indiana
If you are looking to make an impact on a meaningful scale, come join us as we raise the world's expectations for how much good food can do!
Work Shift:
1ST SHIFT (United States of America)
SUMMARY: The expectations of this position is to lead and direct the GGP GP and Hatchery production team to provide quality hatching eggs through production performance and flock health status to achieve production financial and business objectives. The essential functions of this position are as follows: to achieve production objectives; achieve compliance regulations and objectives; build and maintain effective contract grower relations; support genetic progress in the production pipeline; to build and achieve budget; and develop qualified and effective team members. REQUIREMENTS: Education: Requires broad knowledge in a general professional field normally acquired through four 4 years of college resulting in a bachelor s degree or equivalent work experience. Experience: Ten 10 plus years poultry management related experience. Computer Skills: Standard skills are required. This position requires in working with Excel spreadsheets and data within several other computer applications. Communication Skills: Excellent verbal and written communication skills. Physical Requirements: Must use safe lifting techniques. While performing the duties of this job the team member is regularly required to stand walk sit use hands to finger handle or feel objects tools or controls; reach with hands and arms balance stoop talk or hear. The team member must occasionally lift and or move up to 25 pounds. Personal Protective Equipment Required: When visiting facilities is expected to follow the required safety procedures and wear the required personal protective equipment. Biosecurity: When visiting jobsites biosecure environments showering before entering the facilities is required. Appropriate clothing and footwear is provided by the Company. No jewelry may be worn on the jobsites except for medical ID jewelry. Must be willing to sign an agreement to avoid any avian species chickens ducks birds . The Company Animal Welfare Policy must be followed at all times. Supervisory: Eight 8 plus salaried team members. Travel: Will be required to travel to all GP and Hatchery facilities within the specified region.
When completing a Tyson Foods employment application, be sure to complete all tasks listed on the candidate home page. If not, you will see a message that there are 1 or more task(s) that require attention. Applicants for hourly production positions must complete the task to provide additional information to be considered from employment.
Tyson is an Equal Opportunity/Affirmative Action Employer. All qualified applicants will be considered without regard to race, national origin, color, religion, age, genetics, sex, sexual orientation, gender identity, disability or veteran status.
CCPA Notice. If you are a California resident, and would like to learn more about what categories of personal information we collect when you apply for this job, and how we may use that information, please read our CCPA Job Applicant Notice at Collection, click here.
Our team members make the difference. If you are ready to grow your career with an industry leader and want to positively impact the team and community around you, then join us in helping us in raising expectations.Join us on the journey.
At Tyson, we are raising expectations for how much good people can do. Our Talent Strategy is to Attract, Grow, Reward and Retain the best talent, and we believe that our Culture is the connecting thread that drives that strategy!
We strive to be a talent magnet to establish a reputation for being a talent rich organization where team members can grow their career while growing the business.
We are a high performing organization where team members are rewarded (Pay, Benefits and Recognition) for their contributions, and given the opportunity to support and/or volunteer with programs that help Tyson make a lasting social impact in the communities where we live and work.
To learn more about our culture, please read Our Purpose.
Tyson Foods, Inc. is an Equal Opportunity Employer. If you are unable to apply for career opportunities through use of this site due to an impairment or disability, please contact (479) 290-5000 for further assistance.
Tyson Foods