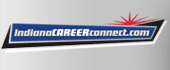 Job Information
Cummins Inc.

Strategy Leader - Engineering IT

in

Columbus

,

Indiana
Strategy Leader - Engineering IT
Description
Cummins is a place big enough to coach and develop a global workforce and create the world's leading clean, engine technology. We're also small enough for you to find your fit and personal passion with a team of dependable, innovative thinkers who are developing their careers within a diverse, inclusive, empowering environment.
Our Cummins team delivers reliable, durable, high performing products to our global partners. Working in an innovative space, you'll develop high tech solutions that will fuel your advanced career skill set and empower you to own your career. Our integrated businesses demand the talents and creativity of individuals with a wide range of skills and experience.
This is an exciting opportunity in Columbus, Indiana for a Strategy Leader - Engineering IT.
Your impact will happen in these and other ways:
Responsible for defining and communicating a shared technical and architectural vision for an Agile Release Train (ART) to help ensure the system or Solution under development is fit for its intended purpose.
Embrace a Leadership Role – contribute to the Vision and Roadmap in order to chart a course for the Solution; Contribute to Value Stream Mapping workshops and train/coach engineers in achieving Technical Agility.
Define, explore, and support the implementation of ART and Solution Train
Enablers to evolve solution intent, working directly with Agile teams to implement them; Guide enablers through the Solution Kanban, and work with Customers and Suppliers to help ensure fitness for purpose.
Enable the Continuous Delivery Pipeline and DevOps - advocate for and steer the development and improvement of the Continuous Delivery Pipeline, as well as help architects to enable Release on Demand.
Define subsystems and their interfaces, allocate responsibilities to subsystems, understand solution deployment, and communicate requirements for interactions with solution context, define Nonfunctional Requirements (NFRs).
Plan and develop the Architectural Runway in support of new business Features and Capabilities; Participate in planning, definition, and high-level design of the solution and explore solution alternatives.
Work with Product and Solution Management to determine the capacity allocation for enablement work; Participate in Program Increment (PI) Planning and Pre- and Post-PI Planning, System and Solution Demos, and Inspect and Adapt events.
Work with customers, stakeholders, and suppliers to establish high-level Solution Intent, and the solution intent information models and documentation requirements. Establish critical NFRs at the solution level, participate in the definition of others.
Provide oversight and foster Built-In Quality and Team and Technical Agility
Adopt new mindsets and habits in how people approach their work while supporting decentralized decision making.
Act as Change Agents – ensure the organization operates effectively by participating as a member of the Lean Agile Center of Excellence (LACE).
Qualifications
Skills
Agile Systems Thinking - Embraces a holistic approach to analysis that focuses on the way that a system's constituent parts interrelate and how systems work over time and within the context of larger systems to ensure the economic success of the solution.
Continuous Delivery Pipeline - Implements the workflows, activities, and automation by providing the enterprise with the capability to shepherd a new piece of functionality all the way from ideation to an on-demand release of value to the end user.
Agile Architecture - Designs the fundamental organization of a system embodied by its components, their relationships to each other and to the environment to guide its emergent design and evolution.
Regulatory Risk Compliance Management - Evaluates the design and effectiveness of controls against established industry frameworks and regulations to assess adherence with legal/regulatory requirements.
Business Architecture Design - Defines and creates business capability maps using standards, templates, tools and methodologies to provide a common understanding of key capabilities aligned to strategic objectives and tactical demands.
System Solution Architecture - Creates solution designs and patterns using the Cummins Technical Reference Model (CTRM), CLEAN standards, and existing reference patterns to maintain alignment to Cummins standards.
Release Planning - Plans and manages the release of capabilities, features or products using inputs from the prioritized roadmap, planning, available resources and skills to communicate expected availability and releases of capability.
Business Insight - Applying knowledge of business and the marketplace to advance the organization's goals.
Global Perspective - Taking a broad view when approaching issues, using a global lens.
Manages Conflict - Handling conflict situations effectively, with a minimum of noise.
Communicates Effectively - Developing and delivering multi-mode communications that convey a clear understanding of the unique needs of different audiences.
Education, Licenses, Certifications
College, university, or equivalent Bachelor's degree in computer science or relevant related field is required.
SAFe® DevOps Practitioner (SDP), SAFe Agile Software Engineering, SAFe for Architects Cloud architecture certifications, and Cloud Development certifications are highly preferred.
This position may require licensing for compliance with export controls or sanctions regulations.
Experience
Minimum 5-7 years experience in IT utilizing a broad knowledge base in fundamental IT skills and hands-on experience as an IT Architect.

Align internal Engineering IT strategy with overall Engineering business vision

Provide architectural oversight and guidance to the Engineering IT organization. Work with development teams to ensure architectural alignment on Engineering enterprise-wide solutions

Establish Technical Function Cloud strategy and plans for appropriate hosting of engineering applications

Streamline technical processes to improve development efficiencies

Provide end-to-end Engineering IT services definition
At Cummins, we are an equal opportunity and affirmative action employer dedicated to diversity in the workplace. Our policy is to provide equal employment opportunities to all qualified persons without regard to race, gender, color, disability, national origin, age, religion, union affiliation, sexual orientation, veteran status, citizenship, gender identity and/or expression, or other status protected by law. Cummins validates right to work using E-Verify.
Cummins will provide the Social Security Administration (SSA) and, if necessary, the Department of Homeland Security (DHS), with information from each new employee's Form I-9 to confirm work authorization. To learn more about E-Verify, including your rights and responsibilities, please visit www.dhs.gov/E-Verify .
Ready to think beyond your desk? Apply for this opportunity and start your career with Cummins today.
Not ready to apply but want to learn more? Join our Talent Community to get the inside track on great jobs and confidentially connect to our recruiting team:
https://www.cumminstalentcommunity.com/profile/join/
Job SYSTEMS/INFORMATION TECHNOLOGY
Primary Location United States-Indiana-Columbus-US, IN, Columbus, Sears Building
Job Type Experienced - Exempt / Office
Recruitment Job Type Exempt - Experienced
Job Posting Sep 21, 2020, 12:19:50 PM
Unposting Date Ongoing
Req ID: 2000022N
Cummins Inc.