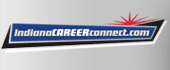 Job Information
Flambeau, Inc

Production Supervisor

in

Columbus

,

Indiana
Job Description
Oversee production operations and associates on assigned shift. Ensure customer needs are met, safety requirements are followed, corporate policies and procedures are maintained, and operation goals are met, and serves as a role model for the Flambeau Core Values.
Required Skills
Maintain a clean and safe environment for all associates.
Oversee hourly associates on the assigned shift.
Manage the scheduled production at established efficiency and utilization standards and complete daily shift audits.
Manage the material flow, inventory control, quality program, scrap, safety and cleanliness of the production floor.
Manage and improve employee engagement.
Manage the continuous improvement of human relations and team oriented activities.
Maintain staff by assisting with recruitment, interviewing, selecting, and overseeing training of associates; and internal growth opportunities.
Support and maintain Flambeau Core Values.
Conduct Performance Reviews.
Resolve employee issues by analyzing data; investigating issues; identifying solutions; and taking action as appropriate.
Ensure operators document production by press for your shift and audit the previous shifts prior to entering data for MAL.

Perform other duties as assigned by manager. Required Experience

HS Diploma or GED, degree in Manufacturing or related discipline preferred.

2+ years Supervisory experience in a plastics environment preferred.
Experience in 5S, continuous improvement, and Lean Manufacturing processes
Strong interpersonal skills with the ability to successfully lead a team and resolve issues relating to personnel, quickly and efficiently.
Exceptional communication skills
Organizational and time management skills.
Working knowledge of various types of manufacturing machinery and tools.
Proven problem solving abilities and critical thinking.
Proficient computer skills, including Microsoft Office.
Tracking Code: 217588-942
Job Location: Columbus, Indiana, United States
Position Type: Full-Time/Regular