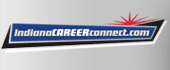 Job Information
Staff Management | SMX

Production Associates for 2nd and 3rd shifts

in

Columbus

,

Indiana
With Staff Management | SMX, you'll get a weekly paycheck, learn new skills, meet new people, and work with a great management team in a clean and safe environment.
SMX Staffing and Bradford Soap have partnered! We are looking for skilled and dedicated team members to join the Bradford Soap team in Walsboro Indiana. We have 2nd and 3rd shift available. Pay is up to $15.75/hour with an increase in 90 days. Weekly pay, benefits, casual dress, and paid training! These are temp to hire positions, which include Machine operation, Press operation, Packaging, and Batch Maker.
Industry: Manufacturing.
Duties: Machine Operators, Press Operators, Packaging, Batch Makers, and Material Handler.
Employment Types: Full Time.
Recruiting Center: SMX Seymour Recruiting Office, 114 E Tipton St, Seymour, IN 47274.
Work Location: Bradford Soap Works, 7667 S International Dr, Columbus, IN 47201.
Job Types: General Labor, Machine Operator, Machine Packaging, Manufacturing.
Shifts: 1st Shift, 2nd Shift.
Attributes: Background Check, Drug Test.
Benefits: Weekly paychecks, Direct Deposit or Cash Card pay options.
Lifting Requirements: Able to Lift 30 pounds.
Education Required: HS Diploma or GED.
Starting Wage: $11.00.
Pay Rate: Up to $15.75.
Required Skills:
Must be 18 years of age, steel toed shoes, and lift up tp 30 lbs.
SM | SMX is an equal opportunity employer and all qualified applicants will receive consideration for employment without regard to race, color, religion, sex, national origin, disability status, sexual orientation, age, gender identification, protected veteran status, or any other characteristic protected by law.
Staff Management | SMX