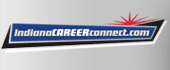 Job Information
Kellogg

Pipe Fitter

in

COLUMBUS

,

Indiana
Grow with us as a Pipe Fitter (HVAC and/or Plumbing) in one of our state-of-the-art facilities! Working as a fundamental member of the manufacturing organization, you will be a key partner to Operations, Quality Food Safety and Environmental Health and Safety personnel. We are looking for a passionate team player who loves solving problems and is eager to help shape a strong future for our company and their career.
Crackers and cheese? Crackers and jelly? Crackers with anything? Yes! We got you covered. Here in Cincinnati we make our crackers with passion and flavor. From Townhouse to Club Crackers and a few in-between, our team works hard together to provide innovative outcomes. Come join us as we collaborate together, and be a part of the united values and winning culture at Kellogg!
HERE'S A TASTE OF WHAT YOU'LL BE DOING
Troubleshooting & Repair – You will be demonstrating the ability to troubleshoot and repair industrial equipment, such as: mechanical systems, pneumatics, drives, hydraulics, valves, gear boxes, and conveyance systems. You will be responsible for responding to equipment break downs in a timely manner.

Tools & Equipment – You will be responsible for utilizing basic hand tools and industrial shop equipment to perform job assignments. You will also be effectively using various kinds of pumps, rotating and reciprocating masses, fasteners, and fabrication methods.

Expanding Skills & Continuous Learning – You will be utilizing your basic knowledge of using electronic and electro-mechanical devices such as: solenoid valves sensors, thermocouples, RTDs, relays and contractors to complete projects. You will have the opportunity to build your skillset and continue to learn while working on advanced projects.

Communication & Teamwork – You will need to demonstrate the ability to communicate technical subjects verbally and written to co-workers and vendors. You will be responsible for collaborating across the plant to complete projects in a timely manner.
YOUR RECIPE FOR SUCCESS
Required:
High School Diploma or GED

Basic computer skills including Microsoft Office the ability to use the system appropriate to record work orders and PMs

Effective communication, interpersonal and organizational skills

Sitting, standing, walking, lifting and / or repetitive tasks throughout the day. Employee will be required to occasionally lift up to 50lbs

This role requires you to work off-shifts and weekends
Bonus Points:
Previous experience working in a food manufacturing plant or Journeyman's License

Prior experience performing repairs on industrial equipment

Past experience as a Pipe Fitter, Pipe Welder, Plumber, HVAC, or a similar role
WHAT'S NEXT
It's best to apply today, because job postings can be taken down and we wouldn't want you to miss this opportunity. To learn more about what's next, click on one of the links below:
Kellogg K-Values at http://www.kelloggcareers.com/global/company-and-values.html
THE FINER PRINT
The ability to work a full shift, come to work on time, work overtime as needed and the ability to work according to the necessary schedule to meet job requirements with or without reasonable accommodation is an essential function of this position.
We are an equal opportunity employer and all qualified applicants will receive consideration for employment without regard to race, color, ethnicity, disability, religion, national origin, gender, gender identity, gender expression, marital status, sexual orientation, age, protected veteran status, or any other characteristic protected by law.
Where required by state law and/or city ordinance; this employer will provide the Social Security Administration (SSA) and, if necessary, the Department of Homeland Security (DHS), with information from each new employee's Form I-9 to confirm work authorization. For additional information, please follow this Link at https://e-verify.uscis.gov/web/media/resourcesContents/E-VerifyParticipationPoster_ES.pdf .
GROW With Us.
Kellogg Recruitment
Title: Pipe Fitter
Location: USA-OH-Cincinnati
Other Locations: USA-KY-Covington, USA-OH-Cincinnati North, USA-IN-Columbus, USA-OH-Blue Ash, USA-OH-Hamilton, USA-KY-Florence, USA-OH-Cincinnati, USA-KY-Falmouth, USA-KY-Hebron, USA-IN-Greensburg, USA-IN-Lawrenceburg
Requisition ID: MAN011203
Job Function: Manufacturing
Job Type: Hourly Paid
Closing Date: Oct 10, 2020, 12:59:00 AM
Relocation Assistance: No
Kellogg