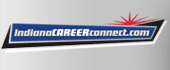 Job Information
Cummins Inc.

LabVIEW Developer / Test Engineer

in

Columbus

,

Indiana
LabVIEW Developer / Test Engineer
Description
Our culture believes in POWERING YOUR POTENTIAL . We provide global opportunities to develop your career, make your community a better place and work with today's most innovative thinkers to solve the world's toughest problems.
We believe in flexibility for you to explore your passions while making an impact through meaningful work within our inclusive workforce. That's what #LifeAtCummins is all about.
We are looking for a talented LabView Developer_Test Engineer to join our team specializing in Enginering for our Cummins Electronics & Fuel Systems/Components Business Segment Columbus, IN.
In this role, you will make an impact in the following ways:
Mobile Software Design and Construction - Constructs customer, service, and engineering tools that reliably satisfy stakeholder needs to enable development, support and use of Cummins' electronic products; verifies tool updates to ensure quality tools.

Systems Thinking - Defines the system of interest by drawing the boundaries, identifying its context within its environment, its interfaces, and that it has a lifecycle to aid in planning the problem statement, scope and deliverables ; analyzes linkages and interactions between elements that comprise the system of interest by using appropriate methods, models and integration of outcomes to understand the system, predict its behavior and devise modifications to it in order to produce the desired effects.

Product Platform Planning and Architecting - Creates and develops a holistic product platform including key architectural feature and function variants needed to align with market level product plans of future target markets; generates alternative architectures traceable to the requirements and performs trade-off analysis in collaboration with life-cycle stakeholders to ensure a balanced and optimum platform; communicates and maintains traceable information and plans executed by product development teams.

Product Verification and Validation Management - Coordinates the development of design verification and system validation plans from a variety of inputs to identify failure modes while managing risk and relative priority; evaluates analytical and experimental test results following engineering principles to verify that products meet internal technical requirements and to validate that design solutions meet customer needs; produces recommendations with technical documentation to support product decisions.

Communicates effectively - Developing and delivering multi-mode communications that convey a clear understanding of the unique needs of different audiences.

Manages complexity - Making sense of complex, high quantity, and sometimes contradictory information to effectively solve problems.
Qualifications
To be successful in this role you will need the following:
Prior Senior or Lead Engineer equivalent work experience in a relevant discipline area is required with a demonstrated track record of technical problem solving and quality decision making. Knowledge of MS Office tools is preferredNI LabVIEW development experience (including FPGA, XNET and some Object Oriented use cases)

NI TestStand development experience (including Process Models, Custom step types, API, Report Generation and writing test scripts)Interfacing with external tools/systems (ASAM-XCP/CCP, XML, A2L)---not going to be as big a challengeKnowledge of various protocols (J1939, J1708, LIN, SENT)

National Instruments PXI, SLSC, PCI/PCIe, cRIO, and/or cDAQ experience

Version control software using IBM Clearcase, PTC Integrity or similar

Experience with requirements gathering, analysis and tracking (including use of PTC Integrity/Windchill, IBM Doors or similar)

Test strategy development (test sequencing/data collection)
Compensation and Benefits
Base salary rate commensurate with experience. Additional benefits vary between locations and include options such as our 401(k) Retirement Savings Plan, Cash Balance Pension Plan, Medical/Dental/Life Insurance, Health Savings Account, Domestic Partners Coverage and a full complement of personal and professional benefits.
Cummins and E-verify
At Cummins, we are an equal opportunity and affirmative action employer dedicated to diversity in the workplace. Our policy is to provide equal employment opportunities to all qualified persons without regard to race, gender, color, disability, national origin, age, religion, union affiliation, sexual orientation, veteran status, citizenship, gender identity and/or expression, or other status protected by law. Cummins validates right to work using E-Verify. Cummins will provide the Social Security Administration (SSA) and, if necessary, the Department of Homeland Security (DHS), with information from each new employee's Form I-9 to confirm work authorization.
Job ENGINEERING
Primary Location United States-Indiana-Columbus-US, IN, Columbus, General Office Building
Job Type Experienced - Exempt / Office
Recruitment Job Type Exempt - Experienced
Job Posting May 24, 2021, 9:54:22 AM
Unposting Date Ongoing
Req ID: 210001R1
Cummins Inc.