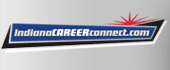 Job Information
Cummins Inc.

Information Technology Entry Level Full-Time Positions

in

Columbus

,

Indiana
Information Technology Entry Level Full-Time Positions
Description
IT Entry Level Full Time Positions
Please note: Your application will be considered for all of our open college positions in our US locations.
Cummins is a place big enough to coach and develop a global workforce and create the world's leading clean, engine technology. We're also small enough for you to find your fit and personal passion with a team of dependable, innovative thinkers who are developing their careers within a diverse, inclusive, empowering environment.
Information Technology
Work with new computer software systems and new program implementation.
Assist in identifying and implementing solutions, performing cost-benefit analyzes and measuring results.

Analyze as a contributing member of the function in information technology capacity, vendor capabilities and business processes to suggest improvements, propose automation and streamline business intelligence and decision processes.

Interface with technical and in-house customer support staff to determine nature of routine and less complex problems and issues.

Assist with cost/benefit analysis when investigating purchase and development decisions
Business Analyst
Partners with business functions to define, determine, analyze, document and communicate the objectives, business requirements and priorities for information systems and solutions; works with application and technical experts on the solution design, implementation, support, maintenance and enhancement of the information systems.
Applications Analyst
Provides comprehensive application functionality, configuration and support expertise for application software solutions; works with business analysts, architects, technical experts and software vendors on the solution requirements, design, configuration, functionality gap resolution, implementation, support, maintenance and enhancement of the applications.
Developer
Responsible for developing software programs per technical specifications following programming standards and procedures, performing testing, executing program modifications, and responding to problems by diagnosing and correcting errors in logic and coding.
Technical Analyst
Provides application or infrastructure technical expertise, analysis and specifications for IT systems to meet business requirements in accordance with IT architecture policies and standards; translate requirements into technical specifications, create detailed solution design, coordinate construction, installation, configuration and testing of IT systems; and identifies, troubleshoots and resolves system technical issues.
Security Analyst
Responsible for defining information security policies and procedures; ensures all information and data on computer systems is protected and all networks and computer systems are adequately secure to prevent unauthorized access; investigates potential security breaches and recommends corrective actions to resolve and/or prevent reoccurrences; responsible for promoting IT security awareness.
Project Coordinator
Applies developing business process and project management skills within an area of business or technical specialty. Manages small portions of well-defined projects. Provides administrative and logistics support for a project team and project manager.
Qualifications
Degree Programs Considered:
Bachelor's, Master's Degrees
Major Programs Typically Considered:
Information Technology, Computer and Information Science, Cyber Security, Information Systems, Computer Science, Informatics, Management Information Systems & Business with strong background in Computers
Cummins Full Time Requirements:
College, university or equivalent technical experience required

Minimum 3.0 GPA preferred

Must be able to complete 40 hours per week

0-2 years in a position/internship relating to your field of study preferred
Compensation and Benefits
Base salary rate commensurate with experience. Additional benefits vary between locations and include options such as our 401(k) Retirement Savings Plan, Cash Balance Pension Plan, Medical/Dental/Life Insurance, Health Savings Account, Domestic Partners Coverage and a full complement of personal and professional benefits.
Cummins and E-verify
At Cummins, we are an equal opportunity and affirmative action employer dedicated to diversity in the workplace. Our policy is to provide equal employment opportunities to all qualified persons without regard to race, gender, color, disability, national origin, age, religion, union affiliation, sexual orientation, veteran status, citizenship, gender identity and/or expression, or other status protected by law. Cummins validates right to work using E-Verify. Cummins will provide the Social Security Administration (SSA) and, if necessary, the Department of Homeland Security (DHS), with information from each new employee's Form I-9 to confirm work authorization.
Ready to think beyond your desk? Apply for this opportunity to start your career with Cummins today. careers.cummins.com
Not ready to apply but want to learn more? Join our Talent Community to get the inside track on great jobs and confidentially connect to our recruiting team: http://connect.find.ly/cummins
Job SYSTEMS/INFORMATION TECHNOLOGY
Primary Location United States-Indiana-Columbus-US, IN, Columbus, Corporate Office Building
Job Type College / University
Recruitment Job Type Exempt - Entry Level
Job Posting Jun 2, 2021, 8:18:47 AM
Unposting Date Ongoing
Req ID: 2000015K
Cummins Inc.