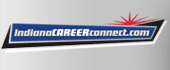 Job Information
Flambeau, Inc

3rd shift Operators

in

Columbus

,

Indiana
Job Description
The purpose of an Operator is to ensure that the parts being manufactured and packaged meet customer expectations within the standards set for each job. Associates are expected to learn and understand customer quality expectations through the use of quality system procedures, and on the job training. In addition, each associate must understand the production standards and communicate any variances to the standard to their supervisor. All associates are expected to perform all activities in a safe manner and report any safety concerns or injuries immediately. Work areas are to be maintained in a clean and organized state at all times.
This position will work 3rd shift.
Required Skills
Maintain a positive and cooperative attitude with co-workers, employer, customers and suppliers.
Perform activities in a safe manner.
Must have acceptable attendance record.
Learn and apply quality and production standards to all customer parts that you are assigned to work on.
Must be able to learn and run all IMOD jobs, parts, machines, secondary and processes.
Proper removal and handling of parts from presses.
Keep up with established press rates and keep operator gate presses on a consistent cycle.
Log all rejects and track all production counts.
Assure that good parts are not being discarded.
Assembly materials as needed to continue operations…such as boxes.
Assist with on the job training of new associates when they are assigned to your area. Assist the new associates in the proper job specific methods, paperwork and safety concerns.
Ensure customer quality expectations by ensuring that job specific responsibilities are followed and that product is packaged per defined standards. Never package questionable products. Always obtain advice from your supervisor, quality person, technician, or the floor leader.
Must learn and follow all applicable ISO/TS 16949:2002 quality procedures associated with IMOD production practices.
Perform any assigned secondary work.
Maintain a clean work area and perform cleanup work as assigned by your supervisor. If your press or work cell goes down, immediately start cleaning up the area until your supervisor or technician reassigns you.
Attend all mandatory company meetings and safety education sessions
Assist department as necessary

Perform other duties as assigned Required Experience

High School Education and/or GED preferred

Ability to read, write, understand and follow instructions in the English language preferred.
Computer knowledge is advised.
Effective oral and written communication in the English language preferred.
Use reading and writing, adding and subtracting of whole numbers; following of instructions; use of fixed gauges, direct reading of instruments and similar devices where interpretation is not required.
Quality and quantity performance standards under normal supervision should be attained within three months.
Tracking Code: 217524-942
Job Location: Columbus, Indiana, United States
Position Type: Full-Time/Regular