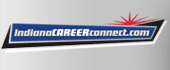 Job Information
AVI Foodsystems

Vending Attendant

in

Columbia City

,

Indiana
Vending AttendantinColumbia City, INatAVI FOODSYSTEMS, INC.
Date Posted:1/5/2021
ApplyNot ready to Apply?
Share With:
Job Snapshot
Part-Time
Columbia City, IN
Customer Service
Hospitality - Hotel
Restaurant - Food Service
Not Specified
1/5/2021
Job Description
AVI Foodsystems is looking for a friendly and hard-working team member to fill the role of Vending Attendant.
Founded in 1960,AVI Foodsystemshas evolved into one of the most respected and trusted food service companies in the nation. Providing comprehensive food services with a focus on the highest quality and freshest ingredients, impeccable service and total value is the reputation we have earned and live up to everyday.
Duties & Responsibilities:
Receive delivery of items such as soft drinks, bakery products, snack items and specialty foods at client locations

Fill vending machines to proper inventory levels with items such as soft drinks, pastries and packages foods

Place stock on shelves or racks in vending machines or coolers

Ensure the refrigeration of all cold food products

Oversee the ordering of merchandise and control inventory

Collect unsold and stale merchandise

Collect money, including coins and bills, from machines

Communicate positively with customers by making eye contact and smiling

Perform routine maintenance and sanitation of machines

Maintain clean vending areas
Job Requirements
Outgoing personality with the skills to promote products

Ability to work both independently and as part of a team

Excellent organization and time management skills

Ability to speak effectively to customers and employees

Ability to add, subtract, multiply, and divide in all units of measure, using whole numbers, common fractions, and decimals
Benefits:
AVI is proud of its team members and appreciates the hard work, loyalty and committed service they provide every day, which is why we offer the following:
Flexible schedule with a work/life balance

A family culture and atmosphere

Competitive compensation

Health, dental, vision, and life insurance for full-time team members

401(k) with generous company match

Paid vacations and holidays

Free meals and snacks/beverages

Immense training and growth opportunities
We conduct pre-employment drug testing. EOE
For more information please contact: jobs@avifoodsystems.com