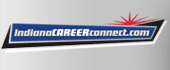 Job Information
Chewy

FC Programs Operational Excellence Manager

in

Clayton

,

Indiana
Our Opportunity:
Chewy is hiring\u0026amp;nbsp;a\u0026amp;nbsp;Program Manager of Operations Excellence to support our North American fulfillment center network.\u0026amp;nbsp; If you are excited about using big data to drive step function improvement and revolutionize e-commerce fulfillment then this opportunity is for you. Chewy is proud to offer competitive benefits, Leadership Development Programs, Rapid career growth potential, and Employee incentives.\u0026amp;nbsp;\u0026amp;nbsp;
What you\u0026#39;ll do:\u0026amp;nbsp;
Lead projects associated with optimization of existing fulfillment centers based on simulation results.

Participates in the development and implementation of new cost and process initiatives

Manage multiple optimization projects simultaneously while keeping all stakeholders up to date on findings/results

Manage optimization scope of work, inputs, assumptions, and validation of all optimization projects.

Analyze optimization output to determine correlation/causation factors that should be considered for improvement.
What you\u0026#39;ll need:
Minimum of 7 years of experience leading large scale cross functional projects.

Minimum of 7 years Lean and/or Six Sigma Experience, black belt a plus

Minimum of 7 years of experience and a proven track record of converting model inputs and outputs into real world solutions.

Hands on experience in an ecommerce operations environment.

Process path subject matter expertise in a fast paced direct to consumer fulfillment center

Experience within an online pharmacy a plus

Requires good quantitative and analytical skills; this role caters to someone that loves to solve difficult and complex problems.

Experienced in MS Office applications and SQL is a plus

Experience with Python, R-Studio and Tableau is preferred.

Ability to work in both a team environment or independently, and comfortable handling some ambiguity.

Able to handle a fast-paced, changing environment and workplace

Able to meet tight deadlines while supporting various projects

Able to communicate clearly and boil down complex topics into clear problem definitions with data-driven recommendations that drive company-wide decisions.\u0026amp;nbsp; This role should be able to easily communicate to a variety of decision makers at all levels from our associates working on projects and executing product moves up to VPs deciding on large scale projects, investments, and building designs.

Bachelors degree required. MBA or advanced degree in engineering, or supply chain preferred.
Chewy is committed to equal opportunity. We value and embrace diversity and inclusion of all Team Members. \u0026amp;nbsp; If you have a disability under the Americans with Disabilities Act or similar law, or you require a religious accommodation, and you wish to discuss potential accommodations related to applying for employment at Chewy, please contact\u0026amp;nbsp;HR@Chewy.com. \u0026amp;nbsp; To access Chewy's Privacy Policy, which contains information regarding information collected from job applicants and how we use it, please click here:\u0026amp;nbsp;https://www.chewy.com/app/content/privacy).