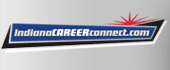 Job Information
Kemin Industries

IT Global Tier1 Helpdesk Analyst 1-Chennai

in

Chennai

,

Indiana
Overview
Location: Chennai
Position Objective:
Responsible for typically provides support to users via a helpdesk or problem management software.

Position responsible for providing support and Ensure tickets are handled as per standard operating procedures.

Handles basic issues and problems and refers more complex issues to higher escalated path level.

This position is possesses beginning to work knowledge of subject matter.
Responsibilities
Provide technical support for across Kemin global location users with assigned core technologies and update tickets in the portal.

The position responsible for identifying the cause of problems in all aspects of Kemin IT environment. Downtime in all aspects of the communication and operating systems must be kept to a minimum and will be measured and reported to the Global Tier1 Manager

Refer and Follow the documented process to provide solution to the tickets received via helpdesk portal.

Responsible for support ticketing system to ensure SLAs are being met.

Follow and enforce the Kemin escalation matrix standards.

Responsible for co-ordinate with region and global IT Teams for the support calls

Responsible for global across Kemin locations tier 1 support calls and resolving issues.

Responsible for set priority and perform troubleshooting on the system procedure using their technical skills and knowledge. Most of the time provide solutions and support over ticketing system, if needed can be thro' email/phone

Maintaining records of the types and nature of issues along with their frequency, then documenting those issues and identify and provide permanent solution.

Provide a timely and effective response to the tickets received via helpdesk portal.

Ensure proper stakeholder communication and escalation as required.

Perform 'root cause' analysis on user issues and provide immediate workarounds for critical problems.

Keep up to date with emerging technologies and to recommend business directions based on these technologies.

Develop strong relationship with the global IT teams to provide solution in a timely manner.

Ensure awareness of Information technology Security policies and procedures.
Qualifications
· Bachelor's degree in IT – BE. BTech, BCA, BSc
· Minimum 1 to 3 years of experience in information technology as helpdesk support
LocationIN-Chennai
Posted Date1 month ago(1/25/2021 7:51 AM)
Job ID2021-6714
Positions3
CategoryInformation Technology
Position TypeRegular Full-Time