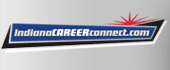 Job Information
Kemin Industries

Global IT Sharepoint Developer

in

Chennai

,

Indiana
Overview
Location :Chennai
Position Objective
Specialist working on to monitor and maintain our SharePoint and Office 365 environment globally

Support of our SharePoint infrastructure, which would include creating new sites, libraries, and lists, and maintain existing sites.

Will be working with Microsoft Flow, Microsoft Forms, and Nintex to develop workflow solutions.

Would be expected to be heavily involved in supporting SharePoint from a Tier 3 perspective, and assist with tracking issues, coordinating training, updating documentation, and communicating with business on status of open items.

Developing more complicated solutions

Will need to be able to work with a global team coordinating tasks and projects on SharePoint and implement new technologies to move the company forward.
Responsibilities
Main responsibilities as technical expert

Serves as a primary technical expert on SharePoint by working to resolve assigned issues within that system and coordinating with teams on system solutions

Develops and maintains training programs and documentation for both IT and end users

Acts as a key point of contact for any additional team members who may also be working with SharePoint

Building, troubleshooting and documenting SharePoint sites and solutions

Building, troubleshooting and documenting Microsoft Flow and Nintex workflows

Technical expertise responsibilities

Acts as a technical resource for IT projects related to SharePoint

Identifies and evaluates new technologies to enhance and support our business applications

Ensures system security, Kemin IT policies, and application best practices are followed and in place

Assists with periodic audits to ensure compliance to policies and standards

Assesses performance issues of current systems or products and ability to provide solutions to the issues

Contributes to future roadmap of SharePoint solutions and integrations

Assists with the planning, development, and execution of projects to expand or improve SharePoint

Other responsibilities as IT technical expert

Understanding of how information technology systems work together and integrate within the SharePoint and Office 365 infrastructure

Guides IT management in the organization's use of technology in SharePoint

Finds, obtains, and uses resources effectively to resolve problems

General awareness of latest technology trends and technologies/methodologies

Keeps up-to-date with upcoming SharePoint technology changes and plans accordingly for the impact those changes would have to the overall SharePoint and Office 365 environment

Acts as a valuable resource and point of contact for users and IT in managing and administering the SharePoint infrastructure

Facilitates the Kemin SharePoint Champion Program in coordinating meetings, discussion topics, and interacting with Champions on the Teams site

Performs their responsibilities under general supervision and guidance from the WW IT Applications Team Manager

Other Functions

Work with other Kemin departments such as, but not limited to,

other IT support personnel

members of IT projects team

members of the IT infrastructure team

all Kemin employees

software vendors

consultants and/or contractors

Ability to fulfill different roles within a team while participating in multiple teams simultaneously

Ability to retain and keep secret any confidential or privileged information obtained during the course of work within the global IT department

Other duties as assigned
Qualifications
Bachelor's or Master's degree in IT – BE. BTech, BCA etc.,

Minimum of 6 – 8 years of experience working in SharePoint Online

Extensive experience working with Microsoft Flow/Power Automate
LocationIN-Chennai
Posted Date4 months ago(1/11/2021 9:36 AM)
Job ID 2021-6678
Positions 1
Category Information Technology
Position Type Regular Full-Time