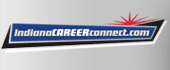 Job Information
Fiat Chrysler Automobile

Feature Architect Data Logger

in

Chennai

,

Indiana

India
Feature Architect Data Logger
Job ID: GIC-FCA-Che-2020-12-18-2520
Career Area: Information Technology
Job Category: Information Technology-Information Communication Technology
Location: Chennai , Tamil Nadu
, IN
Date Posted: February 17, 2021
Brand: FCA Group
Apply (careers.fca@fcagroup.com)
Share this job
Share on Facebook

Share on Twitter

Share on Linkedin

Share by Mail
Job Overview
Qualifications
Key Responsibilities:
FCA is looking for a Feature Architect (Offshore) for ADAS Data Logger, within the ICT organization to work with Product Development – Advanced Driver Assistance Systems (ADAS)
Responsible for the design of the feature

Work with the requirements team in assimilating requirements

Develop a high level end to end design document – Connectivity Technical Design Document (CTDD) that links design documents for all systems and components. This includes off-board and onboard design (with PD team) – Work with PD System Engineer to ensure design is end to end.

Coordinate design for GSDP platform.

Work with the architecture team in getting detailed architecture. Lead interface design for all components with architects

Work with channel leads to ensure design is consistent based on requirements

Lead DFMEA for the feature with approval. Work with PD team to ensure on-board DFMEA is included.

Obtain Security and design gate approval for end to end feature

Obtain design and development gate approval for start of validation
Essential:
5 Years of Automotive Electrical and/or Connectivity experience including:

2 years in telematics connectivity development and design writing requirements and designs for connected services

Requires strong leadership, management and technical skills to manage the external/internal suppliers/groups

Strong experience in eliciting, simplifying, organizing and managing requirements

Proficient in translating business requirements to technical requirements

Technical skills include:

Vehicle and Connectivity architectural skills

Ability to review design and ensure they meeting best practices

Excellent Organization Skills

Excellent time management skills with the ability to multi-task and prioritize day-to-day responsibilities

Excellent teamwork skills with the ability to establish and maintain positive and effective working relationships

Excellent verbal, written and interpersonal communication skills

Proficient with Microsoft Office applications

Ability to work with minimum information.
Desirable:
Experience working in ADAS Connected Features Design or Development

Experience with Cloud based architecture

Proficient with Google Suite applications

Specific Skill Requirement

Cloud based architecture, Vehicle and connectivity architecture skills, Web document object model and Web APIs

Bachelor's degree in Engineering or Information Technology Field

BSEE or BSCS degree or equivalent.
Our benefits reflects the FCA commitment to helping you reach your personal and professional goals. In addition to an environment that promotes career development, we offer benefits for a healthy lifestyle and a rewarding future, designed to take care of you and your family, in various stages of life.
As a global company, our employee packages will vary by country, customary norms and the legal entity into which you are hired.
Apply (careers.fca@fcagroup.com)
JOBS YOU MAY LIKE
No jobs found.
Join our Talent Community
Create a talent profile to receive relevant job alerts and the latest company news! If you're a U.S. Veteran, please sign up through ourVeterans Recruiting Programpage.
Create a Talent Profile
Sign into your profile
LET'S BE SOCIAL
VISIT OUR BRAND WEBSITES