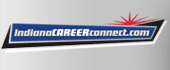 Job Information
Knipper

Quality Assurance Associate

in

Charlestown

,

Indiana
POSITION SUMMARY:
Maintains quality standards by performing routine incoming, in process and finished product inspections; approving incoming materials, in-process, and finished products; recording quality results. Enforces compliance with Knipper Quality Policy, SOP's, cGMP, Operations Work Order Instructions, and all safety measures.
KEY RESPONSIBILITIES:
Performs incoming material and product inspections (including returned product as necessary) in accordance with documented procedures and sampling plans.

Performs line clearance activities in accordance with documented procedures, including assuring that appropriate materials/products are present for a job, paperwork is reviewed and understood, line set-up complies with cGMP and company SOPs; performs first piece inspection for conformance to written specifications (Operations Work Instruction) and sample; documents the results of line clearance inspections performed.

Performs random and scheduled inspections of print, assembly and kitting activities in accordance with documented procedures; documents the results of such line inspections when performed.

Documents all inspection results by completing reports and logs; verifying same is completed by assembly personnel as required; escalates nonconformance found during incoming inspections accordingly.

Maintains safe and healthy work environment by following standards and procedures.

Updates job knowledge by participating in educational opportunities; routinely reading standard operation procedures (SOPs), Department Work Instructions (WIs) and Operations Work Instructions.

Accomplishes Knipper quality mission by adhering to all quality standards.

Reports all concerns and questions to management.

Review reconciliation of product and/or components in assembly and fulfillment

Reviews and maintains all quality assurance inspection documentation and inspection logs.

Reviews and maintains all quality system paperwork involved with incoming inspection, line inspections, return inspections, assembly / production, and distribution activities in conformance with good documentation practices are readily retrievable.

May escort vendors for pest control, scale calibration and environmental monitoring.

Scope of responsibilities include: RECEIVING; PRODUCTION/ASSEMBLY; MATERIAL AND PRODUCT DESTRUCTION AND RECYCLING; DEA; PRINTThis job function has no supervisory responsibilities.
The above duties are meant to be representative of the position and not all-inclusive.
MINIMUM JOB REQUIREMENTS:
Education/Training: High School Education or general education degree minimum.
Preferred: Three months prior QA experience; experience in a regulated industry.
KNOWLEDGE, SKILLS & ABILITIES:
Good written and oral communication skills.

Basic computer knowledge.

Ability to use a calculator to perform basic math functions and understands the concept of same including: add, subtract, multiply and divide in all units of measure, using whole numbers, common fractions and decimals; compute ratio, rate and percent.

Ability to carefully monitor activities using as appropriate, instruments, gauges and processes.

Preferred: Working knowledge of current Good Manufacturing Practices.
PHYSICAL DEMANDS:
While performing the duties of this job the employee is:
Frequently required to stand or sit.

Frequently required to stoop, kneel, or crouch.

Frequently required to reach with hands and arms.

Frequently lift and/or move objects up to 20 pounds.

Occasionally lift and/or move objects up to 35 pounds.
Reasonable accommodations may be made to enable individuals with disabilities to perform the essential functions.
ID: 2020-2025
External Company Name: J. Knipper and Company, Inc.
External Company URL: www.knipper.com
Street: 1250 Patrol Road