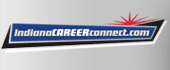 Job Information
Knipper

Manager, Operations

in

Charlestown

,

Indiana
POSITION SUMMARY:
Responsible for the effective management of all fulfillment operations, from order planning to shipping, and leadership of all personnel in supporting roles. Duties include the oversight of all kitting, Rep shipments, and pick pack operations, including cold chain and DEA orders. Requires ability to forecast and prioritize daily workload and personnel, and to strategize with the management team when necessary to ensure all client service level agreements are met. The Operations Manager has a quality mindset to ensure order accuracy and adherence to cGMP's and company SOP's. Logistics experience is necessary for inventory profiling in carton flow area, and ability to interpret performance metrics to meet company goals and to drive improvements.
KEY RESPONSIBILITIES:
Oversee day-to-day activities for all fulfillment operations in a 3PL environment.

Oversee order scheduling activities to optimize throughput and meet service level agreements.

Oversee pick pack operations in carton flow modules utilizing pick to light technology.

Ensure all pick pack operations meet daily inventory reconciliation requirements prior to shipping.

Coordinate all cycle counts with appropriate warehouse personnel.

Oversee fulfillment operations in the DEA Cage and ensure compliance with security protocols and zero inventory loss.

Work closely with Quality Assurance to understand cGMPs and best practices, and how they translate to fulfillment activities.

Investigate shipping complaints and effectively document events with appropriate corrective and preventive action plans.

Interact with Professional Services and ensure timely communication regarding projects.

Maintain physical security protocols at all times.

Daily interaction with Warehouse Management System, and Microsoft Office.

Maintain on-going, timely, and professional communication with supporting personnel in the facility

Ensure all direct reports have clearly defined roles and responsibilities and monitor performance.

Mentor employees to ensure knowledge transfer and professional growth.

Coach employees for performance improvement.

Responsible for reviewing operational metrics to evaluate the effectiveness of daily operations, and to implement subsequent logistical improvements.

Identifies areas for improvements, innovates and initiates change to department processes and procedures.

Maintain a safe working environment for all associates.

Models leadership by example; demonstrating CHART (Caring, Honesty, Accountability, Respect & Trust) principles in interactions with Knipper personnel, vendors and customers.
The above duties are meant to be representative of the position and not all-inclusive.
MANAGEMENT EXPERIENCE:
Will carry out management responsibilities in accordance with the company's policies and applicable laws.

Responsibilities include: interviewing, hiring and training employees; planning, assigning and directing work; appraising performance; motivating, developing and disciplining employees; addressing complaints and resolving conflicts.

Responsible for communicating company vision and objectives in order to drive desired changes.
MINIMUM JOB REQUIREMENTS:
Education/Training: Four year college degree and/or experience managing fulfillment operations, preferably in a cGMP primary or 3PL environment.
Business Experience: Eight (8) years fulfillment/warehouse experience with three to five years of experience in fulfillment environment.
KNOWLEDGE, SKILLS & ABILITIES:
Strong written and verbal communication skills

Strong fact-based decision making skills

Strong analytical skills

Adjusts to multiple and conflicting demands; flexible and adaptive.

Ability to manage through conflict and problem resolution

Excellent PC skills including Word, Excel, PowerPoint, Outlook

WMS Experience required, Manhattan SCALE experience is a plus

Flexible with the ability to thrive in a fast paced environment

Must have a positive, can-do attitude, who can think outside of the box to help solve problems and overcome obstacles
Schedule is Monday - Friday 11:30am - 8pm
ID: 2020-2023
External Company Name: J. Knipper and Company, Inc.
External Company URL: www.knipper.com
Street: 1250 Patrol Road