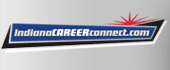 Job Information
The Gund Company, Inc.

CNC Programming

in

Cedar Lake

,

Indiana
CNC Programming
Department: Operations
Location: Cedar Lake, IN
START YOUR APPLICATION
Overview
Join The Gund Company, where you will find friends who will support you and challenge you to crush goals that provide amazing growth opportunities. We are in the business of electrical insulation manufacturing, but we really pride ourselves in just being a group of fun, driven, problem solvers who LOVE what we do.
At this 3rd generation, family-owned business, you-ll be part of a team, that is not only talented, but also possess the qualities that we value, including: a team player mentality, strong work ethic, and impeccable character. We need a self-starter with a positive attitude and competitive spirit.
Day Shift Position
The Gund Company: Take Care of Each Other, Take Care of the Customer and Take Care of the Business
Job Summary
Implement the Production Fulfillment Process steps related to producing drawings and programs according to work order and customer requirements using various fabrication equipment. Hands on work with Milling Machines that will require the regular performing of setups.
Essential Job Functions
Develop programs to control machining or processing by automatic machine tools, equipment, or systems:

Experience with Mastercam

Analyze job orders, drawings, blueprints, specifications, and other design data to calculate dimensions, tool selection, machine speeds, and feed rates

Determine the sequence of machine operations, and select the proper cutting tools needed to machine parts into the desired shapes

Prepare blueprint layout using computer assisted drafting software

Write programs in the language of a machine's controller and store programs on media such as punch tapes, magnetic tapes, or disks

Revise programs or tapes to eliminate errors, and retest programs to check that problems have been solved

Write instruction sheets and cutter lists for a machine's controller to guide setup and encode numerical control tapes

Design jigs & fixtures for use in production

Maintain updated programs from CNC backup files

Conduct tests and in process inspections of products, services, or processes to evaluate quality or performance to optimize machine usage

Setup and run CNC/manual fabrication machines, as needed

Complete work order paperwork

Participate in cross training to become knowledgeable of equipment/process within the department

Perform routine daily machine maintenance including cleaning up and lubrication

Maintain a clean and organized work area

Recommend tooling needs for new customer quotes

Determine if tools are undamaged and in safe condition for use

Make suggestions to improve production and order processing efficiency

Assist with training other team members

Follow safety rules and quality standards

Model ethical and moral behavior consistent with the values and ideals supported by The Gund Company

Provide guidance, feedback and positive behavior modeling The Gund Company culture of care

Qualifications and Competencies

Perform work independently with minimal defects

Communicate with supervisor on work order priority

Open to change due to emergency orders or fabrication of parts

Very good math skills

Ability to understand drawing and blue prints

Ability to use basic measuring instruments

Excellent problem solving skill

Ability to follow written and verbal instructions

Ability to use computer design software

Must be able to work overtime as needed

Education and Experience

A High School Diploma or GED with prior hands on, vocational or job-related course work/training is highly desired. Similar combination of education and experience is required. Prior experience in a manufacturing industry is highly desired.

Physical Requirements
While performing the duties of this job, the employee is regularly required to talk or hear. The employee is may be required to sit and reach with hands and arms. The employee is regularly required to stand; walk and use hands to finger, handle, or feel. The employee must frequently lift and/or move up to 40 pounds. Specific vision abilities required by this job include ability to adjust focus.
Work Environment
The work environment is typical of most shop environments; not climate controlled and subject to outdoor weather conditions. Team members are exposed to sounds and noise levels that are distracting.
Frequent exposure to fumes/dust particles; may require use of respirators or other types of PPE.

May come in contact with toxic or caustic chemicals.

Reasonable accommodations may be made to enable individuals with disabilities to perform the essential functions of the position.
START YOUR APPLICATION