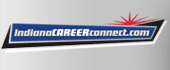 Job Information
GadellNet

Technical Support Engineer (Application Management)

in

Carmel

,

Indiana
As one of the fastest growing IT companies in the Midwest, GadellNet Consulting Services inspires and enables hundreds of small businesses to leverage technology to drive phenomenal business results. We are passionate about building a creative, entrepreneurial, and progressive work environment where all employees are empowered. GadellNet is a family-friendly company that prides itself on its ability to recruit, train and promote qualified individuals regardless of their race, religion, gender, gender identity, sexual orientation, national origin, ethnicity, disability, age, veteran status or any other characteristics that makes people unique, diverse and different. GadellNet is proud to employ a highly talented, diverse team and is looking for individuals interested in helping grow our business further in 2020.
About the Position:
Are you an analytical, deductive problem solver who ensures accurate, quality results?

Are you a creative, out of the box thinker? Do you enjoy challenging the status quo?

Do you proactively seek new knowledge and enjoy sharing it with others?

Is the concept of ?100% Responsibility, 0% Excuses? a driving factor for you?
If so, GadellNet is looking for a top-tier Technical Support Engineer (Application Management) to drive customer satisfaction through application support. You will be the first line of support and will serve as a subject matter expert on client-specific software applications. We will provide processes, tools, and training to equip you to successfully resolve issues and meet our clients? needs. We are looking for technically competent problem solvers who insist on excellence of themselves and are great at following processes and procedures to drive efficiency.
GadellNet serves businesses in multiple markets with outsourced technical know-how. We have proven our model of inspiring hundreds of small businesses to leverage technology to drive phenomenal business results. Our values -- Make an Impact, 100% Responsibility 0% Excuses, and Grow or Die -- drive every decision we make.
Core Competencies:
Manage software releases and rollouts according to Change Management best practices

Identify and implement fixes to application issues

Review, update and maintain documentation on the technologies we support

Evaluate documented resolutions and analyze trends for ways to prevent future problems

Alert management to emerging trends in incidents

Provide support when request volumes are high

Serve as an escalation point for all application related issues

Apply diagnostic utilities to aid in troubleshooting

Access software updates, drivers, knowledge bases and FAQ resources on the web to aid in resolution

Test fixes to ensure problem has been adequately resolved

Perform post-resolution follow ups with Tier I engineers as required

Develop knowledge articles and standard operation procedures

Reinforce and self-manage SLAs to ensure end-user expectations

Serve as a mentor to Junior Level Engineers
Requirements:
Extensive knowledge of Application Server, Web Server, Web Services, and File Delivery solutions within a Microsoft Office Environment

4-6 years of experience maintaining some or all of the following business applications:

QuickBooks, Sage, SharePoint, Deltek Vision, Microsoft Dynamics, Vista by Viewpoint or ERP programs

7-9 years of experience with advanced troubleshooting within Windows Server environments

4-6 years of experience working with Microsoft SQL Server

Intermediate understanding of SQL language

Exceptional interpersonal skills, with a focus on rapport-building, listening and questioning skills.

Ability to effectively prioritize and execute tasks in a high-pressure environment.
Bonus skills (not required):
1-2 years writing and debugging the following languages: C#, PHP, MySql

1-2 years maintaining SSL certificates

1-2 years working with Linux server environments
Values:
At GadellNet, our core values guide our decision-making process, overall empowerment of our employees and assignment of responsibility within our teams. This role is meant to create an experience that supports the values and goals of GadellNet and fosters a one-of-a-kind service experience for our Clients. This experience creates brand awareness and equity, as well as establishes a culture that attracts and retains the top talent available in our markets.
Make an Impact

100% Responsibility 0% Excuses

Grow or Die
#IND