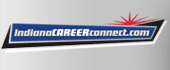 Job Information
Allegion

Summer Intern – Software Engineer

in

Carmel

,

Indiana
Creating Peace of Mind by Pioneering Safety and Security
At Allegion, we help keep the people you know and love safe and secure where they live, work and visit. With more than 30 brands, 11,000+ employees globally and products sold in 130 countries, we specialize in security around the doorway and beyond.
As an Allegion Summer Intern - Software Engineer, you will contribute meaningful work and make a direct impact to the Overtur Product Development Team. You will gain valuable experience designing and developing technical solutions for global business functions, while also doing some level of requirements analysis and testing support. Additional opportunities include department-wide innovation days where you can create innovative solutions related or unrelated to your assigned business function and/or role.
If you are seeking a summer experience that offers meaningful work, learning opportunities, professional development and an opportunity to build strong relationships with your peers and leaders, Allegion is the right place for you!
Depending on the severity of the Covid-19 pandemic at the start of the internship, this position may be remote. In this instance, a reliable internet connection and work space will be crucial to succeeding in this role.
What You Will Do:
Support innovation through creative application of software architecture, design, and development

Develop specified application components or enhancements, as needed

Deliver technical solutions for projects leveraging agile project management methodologies

Work with the IT team, business functions, external vendors, and contract resources to deliver project requirements in a timely and cost-effective manner

Communicate effectively in business terms and technical terms as appropriate

Assist team in clarifying, identifying, and tracking requirements and project issues and escalating to immediate manager where required

Obtain the experience to create a foundation for growth and future opportunities with Allegion
What You Need to Succeed:
Pursuing a degree in a relevant discipline (i.e. Computer Science or Information Systems)

Demonstrated leadership ability and initiative e.g. school club officer, sports team captain, resident advisor, leadership on school or work projects, etc.

Experience with common programming languages (e.g. C# and Java)

A good understanding of language syntax, data-structures, and error-handling

Some experience testing your code using: unit, integration and functional testing

At least one class in computer programming language (e.g. C#, Java, or similar)

A passion for technology and willingness to explore and adopt emerging technologies for practical business purposes

A positive, team player attitude while enjoying working with an agile team to develop innovative technical solutions to help enable business growth and improve customer satisfaction

Ability to communicate well verbally and in writing, with various team members in roles that are both technical and non-technical

Ability to identify issues and generate solutions

Effective listening, time management and creative problem-solving techniques
Regardless of your degree, Allegion is a great place to begin your career.
You should consider starting your career with us if:
You share our vision of seamless access and a safer world

You share our purpose of creating peace of mind by pioneering safety & security

You want to build a robust network of experienced and talented professionals

You want to work for an industry leader and alongside a team of experts

You are eager to take initiative and take ownership of exciting projects

You are ready to embrace the Allegion culture and values and develop lifelong connections with your teammates
What You'll Get From Us:
An opportunity to be a part of a dedicated team that collaborates on real, hands-on projects

Professional Growth through exposure to our executive team, leadership-led lunch & learn sessions and mentor/mentee relationships

Meaningful time to network and get to know your peers through Allegion sponsored activities hosted by the Talent Attraction Team
Apply Today
As a company that's constantly seeking and discovering new frontiers, we're looking for pioneers.  Join us!
We Celebrate Who We Are!
Allegion is committed to building and maintaining a diverse and inclusive workplace. Together, we embrace all differences and similarities among colleagues, as well as the differences and similarities within the relationships that we foster with customers, suppliers and the communities where we live and work. Whatever your background, experience, race, color, national origin, religion, age, gender, gender identity, disability status, sexual orientation, protected veteran status, or any other characteristic protected by law, we will make sure that you have every opportunity to impress us in your application and the opportunity to give your best at work, not because we're required to, but because it's the right thing to do. We are also committed to providing accommodations for persons with disabilities. If for any reason you cannot apply through our career site and require an accommodation or assistance, please contact our Talent Acquisition Team at mailto:mailto%3ASpecialAssistanceTalentAcquisition@Allegion.com . at mailto:mailto%3ASpecialAssistanceTalentAcquisition@Allegion.com
© Allegion plc, 2020 | Block D, Iveagh Court, Harcourt Road, Dublin 2, Co. Dublin, Ireland
REGISTERED IN IRELAND WITH LIMITED LIABILITY REGISTERED NUMBER 527370
Allegion is an equal opportunity and affirmative action employer at https://www.allegion.com/corp/en/careers/equal-opportunity.html
Privacy Policy at https://www.allegion.com/corp/en/footer/privacy-statement.html
Join Our Talent Network
We are Allegion.
A team of experts.
United under a common desire;
Protect today innovate for tomorrow.
And never settle for the status quo.
We believe in anticipating opportunities
by sharpening our skills
and finding new answers
through collaboration.
We believe in a safer, more secure world.
We believe in providing peace of mind.
We believe in being true to ourselves and to those
who trust-in our protection.
We are many. We are one.
We are Allegion.
Allegion