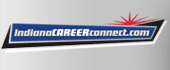 Job Information
Stryker

Senior Team Leader, Operations

in

Carmel

,

Indiana
About Stryker
Stryker is one of the world's leading medical technology companies and, together with our customers, is driven to make healthcare better. We offer innovative products and services in Orthopaedics, Medical and Surgical, and Neurotechnology and Spine that help improve patient and hospital outcomes. We are proud to be named one of the World's Best Workplaces and a Best Workplace for Diversity by Fortune Magazine. Learn more about our award-winning organization by visiting stryker.com
Who we want
Effective communicators. People who can interpret information clearly and accurately to concisely communicate results and recommendations to stakeholders, senior management, and their teams.
Dedicated achievers. People who thrive in a fast-paced environment and will stop at nothing to ensure a project is complete and meets regulations and expectations.
Goal-oriented developers. Keeping the customer and requirements squarely in focus, people who deliver safe and robust solutions.
Quality-focused team drivers. People who push their team to deliver the highest quality products and solutions in a timely manner.
What you will do
Manage best practice implementation to meet/exceed business goals and standards

Inspect products or materials for damage, defects, or shortages

Meet established metrics for operations and inventotry(i.e. turns, service levels, cycle counts, expiring replenishment and reordering)

Check inventory records to determine availability of requested products

Compile and inspect incoming/outgoing kits for compliance with specifications and usage

Clean and maintain supplies, tools, equipment, and storage areas in order to ensure compliance with safety regulations

Examine and inspect stock items for wear or defects, reporting any damage to supervisors

Coordinate Drivers and routes - shipments, etc.

Assess product delivery choices

Use computers to enter, access, retrieve data

Maintain account records, reporting and filing

Process orders for products

Confer with distribution, sales, shipping, warehouse, or common carrier personnel in order to expedite or trace deliveries

Investigate customer complaints

Track service levels and problem solve any discrepancies

Plan on-call rotation schedule

Utilize processes and tools for scheduling surgeries

Manage inventories by tracking inventory records reflecting product movement, notifying departments when supplies of specific items are low, or when orders would deplete available supplies

Work with internal resources for alternative product obtainment (e.g. loaner bank, other warehouses, consignments)

Cycle count activities

Set up and organize the warehouse for incoming and outgoing surgery shipments

Organize, retrieve or place goods from/into stock received via multiple sources

Keep records on the use and/or damage of stock or stock handling equipment, inventory for expiration dates etc.

Prepare reports as required

Support management in preparation for branch audits

Schedule and lead meetings with team members to update on new policies/procedures, schedules and incidents

Implement and support Quality initiatives throughout branch.
What you need
BS/BA in business or related discipline required

1+ years of management/supervisory experience

Warehouse/inventory control experience in a demanding, fast-paced environment

Knowledge of principles and processes for providing customer service. This includes customer needs assessment, meeting quality standards for services, and evaluation of customer satisfaction

Demonstrated problem solving and communication skills

Demonstrated knowledge in logistics/routing scheduling delivery methods

Must have the ability to work flexible hours, as needed to support the business needs, including weekend and evening call as needed

Must be able and willing to lead and work successfully in a team environment

Demonstrated experience in materials/distribution operations

Demonstrated proficiency with office technology (e.g. ERP systems, Access, Excel and Word.) and associated data analysis/diagnostic skills

Demonstrated use of principles and methods for product or order fulfillment including needs assessment, product usage, and inventory control systems and processes
Know someone at Stryker?
Be sure to have them submit you as a referral prior to applying for this position. Learn more about our employee referral program. (https://careers.stryker.com/referrals/)
Stryker