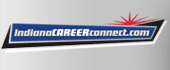 Scottline

Product Owner

in

Carmel

,

Indiana
The Automotive Technology Product Owner is a key role supporting business growth by developing new products, solutions and platforms while maintaining high standards of quality.
This position is an exciting opportunity for candidates who are highly motivated to succeed, fast learners, passionate about solving problems and team players. Successful candidates will possess effective communication, ability to perform structured qualitative and quantitative analysis, attention to detail, and ability to resolve complex business problems. This includes the ability to consult with customers on functional related aspects of design, project delivery and support.
The Product Owner will apply a methodical approach in identifying market and customer needs, developing optimal business solutions, eliciting and prioritizing business requirements, and translating business requirements into functional and technical specifications. Candidate will collaborate with the right cross-functional stakeholders from Product, Data, Sales, Analytics, Development and Operations teams, drive faster time to market and control change. The Product Owner must be able to plan, schedule, and coordinate activities related to system development projects. Key activities include project management, discovery sessions, developing functional design specifications, functional quality assurance, customer deployment activities, and customer account management and support.
Achieving these tasks will require a minimum of 3-5 years of experience in similar positions, and experience in full life-cycle product or solution development.
Requirements
Highly motivated to succeed, team player, fast learner with strong problem solving skills

3+ years in developing business requirements and software specifications

3+ years in developing/consulting for large commercial software solutions

2+ years experience in Agile/Scrum delivery methodologies

2+ years in applying one or more elicitation techniques as JAD, Storyboarding, Work Flow analysis, Use Cases, Feature Management and Prototyping

2+ years experience in business rule design and development

2+ years experience or strong understanding of UML, RDBMS/SQL, XML

2+ years managing customer relationships or collaborating in matrix organizations

2+ years using MS Excel, PowerPoint, Word
Preferred
Experience in data analytics, statistics

Agile Or Project management experience/certification

Experience in Automotive and/or Financial Services Industry

Bachelor's Degree in Comp Science, Math, Economics, Finance, or Management

Bachelor's Or Master's Degree in related field

Experience in Object Modeling, OOD

HP Project and Portfolio Management, MS Project

Experience in a high volume ASP environment with > 99.9x% service availability

3+ years experience in credit industry